McDermott posts $2.8 billion loss due to impairment charges
U.S.-based engineering, procurement, construction, and installation company McDermott International reported a large loss for the fourth quarter of 2018 due to a $2.2 billion impairment.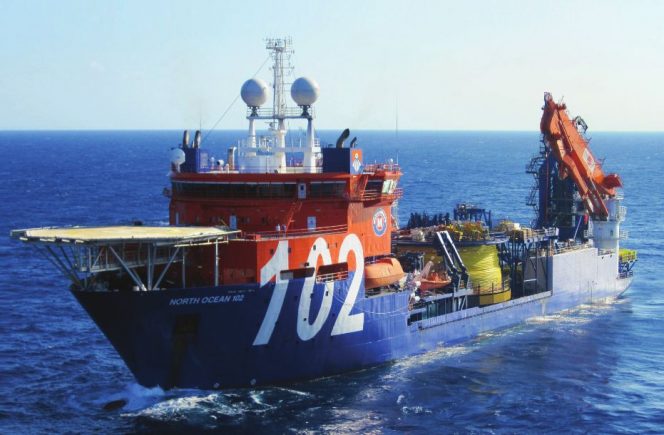 McDermott on Monday reported revenues of $2.1 billion and net loss of $2.8 billion for the fourth quarter of 2018. In the fourth quarter 2017, McDermott's revenues totaled $718 million and its profit totaled $26 million.
It is worth noting that McDermott's 4Q 2018 results include combined McDermott-CB&I organization – since the merger of the two companies was completed in May 2018 – unlike its 4Q 2017 results which represent only McDermott's performance.
According to McDermott, its net loss for the fourth-quarter of 2018 was primarily the result of a number of significant non-recurring charges.
The largest chunk went to a $2.2 billion goodwill impairment charge due in part to a change in the company's cost of capital and risk premium assumptions included in the discount rates utilized to derive the present value of our cash flows.
It also includes a $190 million reduction in the carrying value of the company's deferred tax assets, due to the impact of a full valuation allowance against all net deferred tax assets as a result of the goodwill impairment creating a three-year cumulative loss position.
In addition, McDermott's net loss for the fourth-quarter of 2018 was a result of a non-cash impairment charge of $58 million on two of the company's marine vessels, primarily related to lower levels of planned future utilization, and transaction, restructuring and integration costs of $32 million.
Adjusting for these items, McDermott's net loss for the fourth quarter was $280 million.
'Reasons for optimism'
David Dickson, McDermott President and Chief Executive Officer, commented: "Although the headline numbers distract from the company's underlying fundamental strength, McDermott is continuing to progress toward the realization of its full potential as a premier, fully integrated provider of technology, engineering and construction solutions.
"Having closed the book on 2018, we have many reasons for optimism about the company's future. In particular, we are pleased today to introduce robust earnings guidance for 2019, with a sharp improvement in most of our key metrics, including an expectation for 2019 EBITDA of approximately $1 billion, which is broadly consistent with the expectations outlined at the time of the Combination with CB&I."
At the end of 2018, McDermott's backlog was $10.9 billion.
McDermott's guidance for 2019 revenues is between $9.5 – 10.5 billion and a net income of $250 – $275 million.
"The company expects that its first quarter of 2019 is likely to be the softest quarter of the year and that operating performance in the second half of 2019 is likely to be stronger than the first half, reflecting the cumulative benefit of the execution of newly booked backlog, cost synergies under the Combination Profitability Initiative and an expected reduction in the negative cash flow associated with the three focus projects," McDermott said.
Offshore Energy Today Staff
Related news
List of related news articles