MECC 2021 opens for applications in August
U.S. Department of Energy 2021 Marine Energy Collegiate Competition (MECC) – Powering the Blue Economy will open applications in August 2020.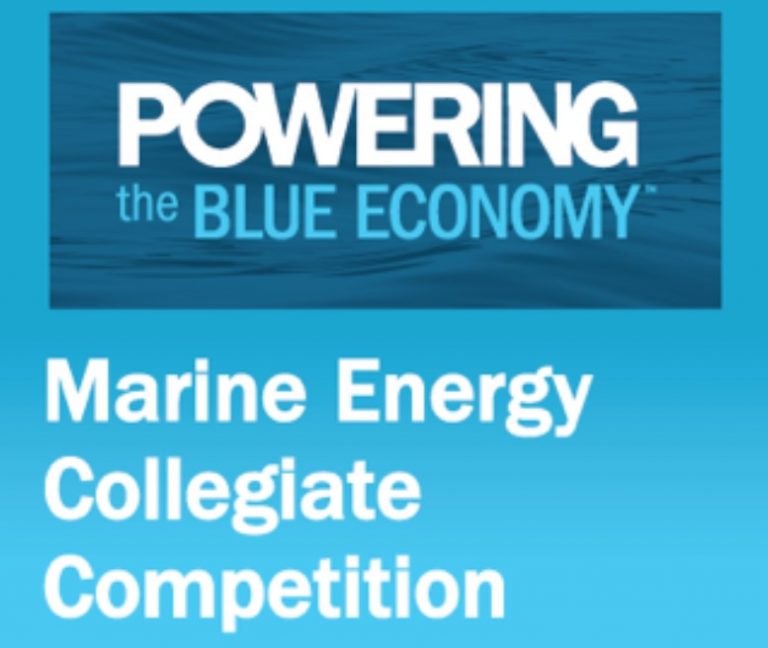 The 2021 MECC challenges competitors to unlock the power of the ocean through the development of next-generation technologies that build resilient coastal communities and provide power at sea.
MECC enables diverse teams of students to get real-world experience exploring marine energy solutions for the blue economy.
The competition is specifically open to undergraduate and graduate-level students.
Possible proposal submissions include marine-powered applications for desalination, offshore marine aquaculture, ocean observation, and other markets including but not limited to those identified in DOE's Powering the Blue Economy report.
Specifically, the 2021 MECC teams will need to:
Develop a market-research-supported business plan and conceptual-level technical design of a commercial system that could address power needs for a chosen sector of the blue economy;
Pitch their plan to a panel of judges and hypothetical investors;
Design, build, and test a device to achieve energy production.
New to the 2021 competition is the build and test segment, allowing teams to tank-test devices in spring 2021.
Beginning in fall 2020, teams can submit their applications for the 2021 competition, and an informational webinar will follow.
Winners of the 2020 MECC are expected to be announced in July.
The 2020 MECC brought a range of students from every corner of the US, and also Hawaii and Puerto Rico.
The inaugural competitors are currently presenting their plans and a virtual awards ceremony should take place later this summer.