Methanol-powered Stena Pro Patria makes first stop on its route through Brazil
Stena Pro Patria, a methanol-powered low-emission tanker owned by shipping joint venture Proman Stena Bulk, has started its route through Brazil by offloading 27,400 MT of methanol at the Cattalini Teminais Maritimos in Port of Paranaguá, the second largest port in Brazil.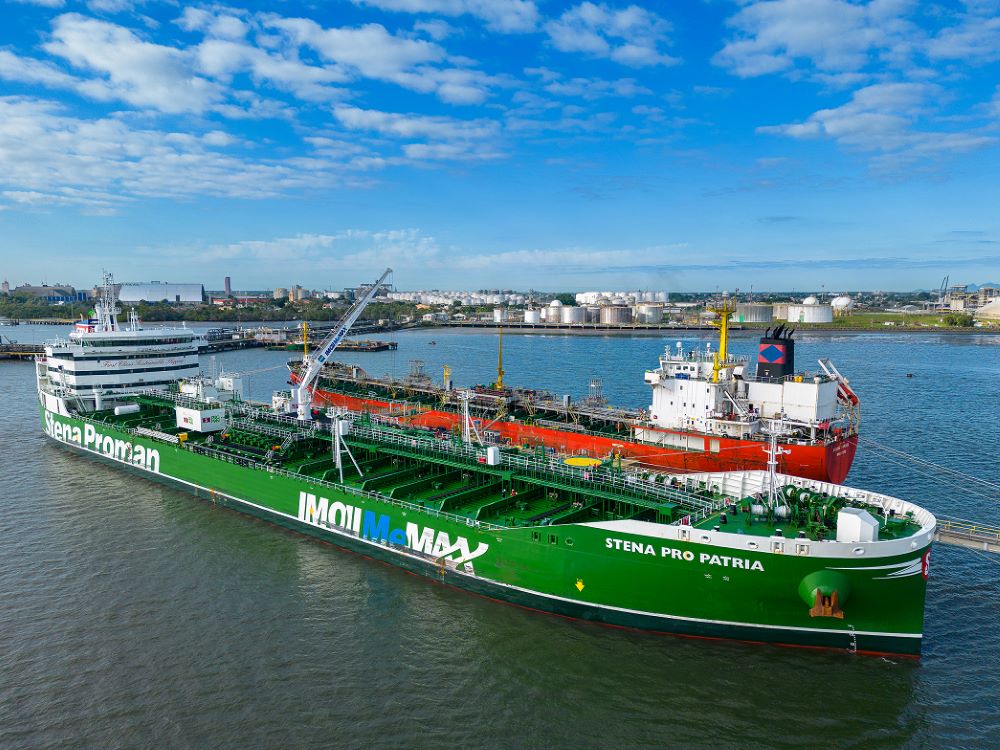 Coming from Trinidad and Tobago, the methanol-fueled ship was received at Cattalini, Brazil's largest liquid bulk terminal, to perform the offloading operation coordinated by HELM do Brasil and Valenz.
Having completed the operation, Stena Pro Patria left the Paranaguá port on 24 June and is bound for Santos, Rio Grande and Aratu ports.
The vessel is the first of six 49,900 DWT methanol-powered dual-fuel medium-range tankers built by Guangzhou Shipyard International Co Ltd (GSI) in China for Proman Stena Bulk.
The tanker was launched in the autumn of 2021 and delivered in June 2022. The 186-metre-long ship runs on methanol, representing Proman Stena Bulk's commitment to methanol's role as part of the shipping industry's sustainable fuels pathway.
With an expected consumption of 12,500 tonnes of methanol marine fuel per annum, Stena Pro Patria is described as a low-emission vessel, eliminating local pollutants including SOx and Particulate Matter (PM), cutting NOx emissions by 60% and reducing CO2 emissions versus conventional marine fuels.
Follow us: