MHWirth firms up drilling equipment order with Keppel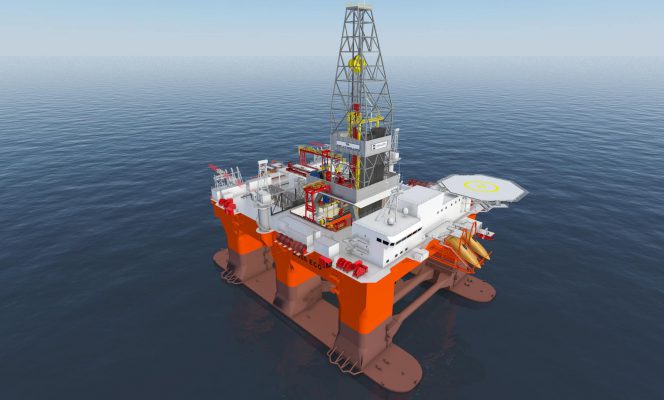 MHWirth, an Akastor-owned provider of drilling solutions and services, has firmed up a $100 million worth drilling equipment order with Keppel FELS for a new semi-submersible rig which will be built for Awilco Drilling. 
Keppel FELS secured a contract to build the rig for Awilco in March 2018. The contract was estimated to be worth about $425 million. Awilco also got independent options to order up to another three similar rigs to be exercised within 12, 24 and 36 months respectively.
The rig will be built to Moss Maritime's CS60 ECO MW design. Compared to the ultra-deepwater CS60, this is a compact version specially designed, configured and outfitted for mid-water operations of up to depths of 1,500m. Delivery is planned for late first quarter of 2021.
Following discussion for the order earlier this year, MHWirth entered into a final contract with Keppel FELS shipyard to deliver the drilling equipment package for Awilco's new harsh environment rig on Thursday, April 5.
MHWirth's contract also includes options for further three packages.
The contract value for the drilling equipment package, including a mid-water riser package, is approximately $100 million. This will be included in the order intake in 2Q 2018.
The rig will be equipped and certified for drilling on the Norwegian Continental Shelf, including in the Barents Sea, in water depths up to 5000ft.
"MHWirth is pleased to be selected to take part in this newbuild project, being the first newbuild floater project in the past several years," says Finn Amund Norbye, CEO of MHWirth.
Offshore Energy Today Staff