Minesto and SEV Ink PPA for Faroe Island Tidal Installations
Minesto and Faroese electric utility company SEV have signed a power purchase agreement (PPA), advancing its collaboration to integrate tidal energy in the Faroe Island's electricity mix.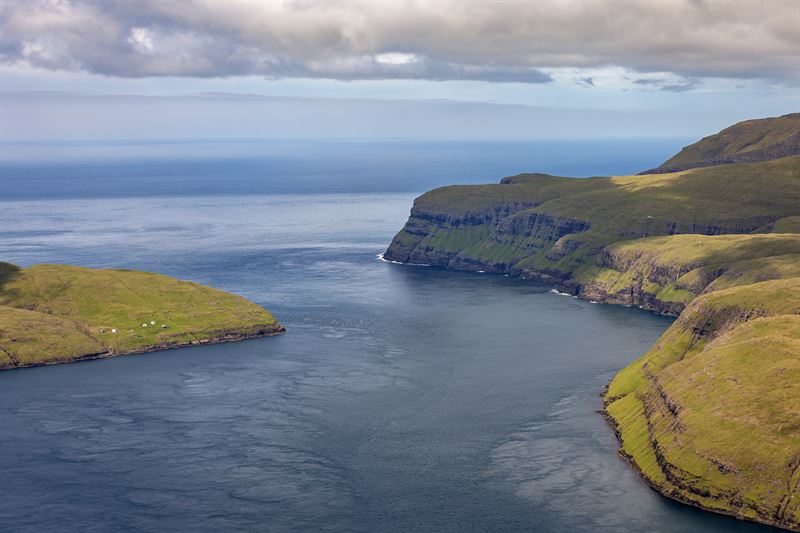 The PPA comprises both the planned installations of two 100kW systems of Minesto's subsea kite technology and an additional 2MW capacity allocated for installations of utility-scale tidal energy systems in the Faroe Islands.
Minesto and SEV have initiated a first phase of collaboration to integrate tidal energy through Minesto's Deep Green technology in the Faroe Islands, by installing and operating two grid-connected DG100 systems in the Vestmannasund strait.
The Faroe Islands have set a goal of producing their entire electricity need from renewable energy sources by 2030, including transport and heating.
The signed PPA comprise a total installed capacity of up to 2.2MW and covers both the initial installations in Vestmannasund as well as the next phase of collaboration between Minesto and SEV, which targets installations of utility-scale systems of at least 1MW rated power.
Dr Martin Edlund, CEO of Minesto said: "We are pleased to advance our collaboration with SEV. In the Faroe Islands, we are part of one of the most ambitious energy transition schemes in the world. It is an ideal context to show how ocean energy from our unique technology complements solar and wind power to create a sustainable energy system."
Hákun Djurhuus, CEO of SEV said: "We are looking forward to the introduction of tidal power in the Faroe Islands' energy mix, and the potential scaleup of capacity by Minesto's technology. Predictable energy from tidal streams could have great impact on the buildout of electricity generation and storage capacity in the Faroe Islands over the next decade, as we move towards our vision of a 100 percent renewable energy system."