Minesto reduces 2020 losses
Swedish marine energy developer Minesto has decreased its net loss for 2020 to SEK 17 million (€1.7 million) as opposed to the loss posted a year before.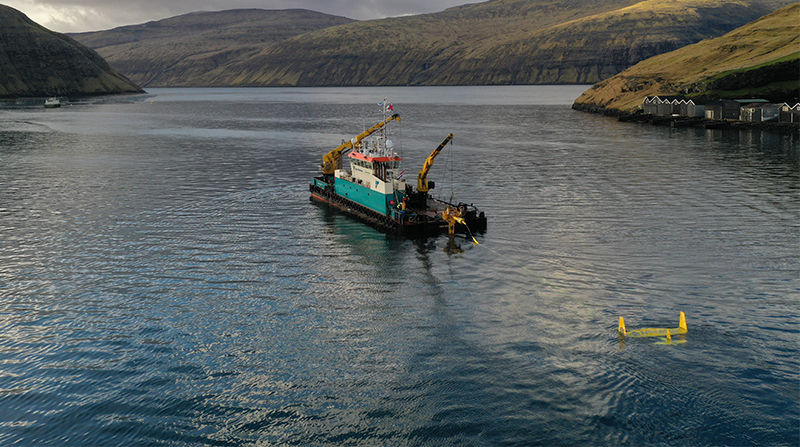 The company has decreased its 2020 net loss for 86% from SEK 126 million (€12.4 million) recorded in 2019.
The negative result is attributable to business development and administration related to technology development and includes costs such as personnel, rents, and service, according to Minesto.
During the previous year, a one-off write down of previously capitalised technology development that differs significantly from the company's technology today was also included.
The company generated revenue of SEK 44 million (€4.3 million) in 2020, against SEK 40 million (€3.9 million) in 2019, consisting mainly of capitalised development work.
Minesto's cash flow amounted to SEK 51.4 million (€5 million) in 2020, while the equity amounted to SEK 412 million (€40.7 million).
According to the company, grants of up to SEK 54 million (€5.3 million) were raised during the year, of which SEK 50 million (€4.9 million) reduced the acquisition value of the capitalised development costs.
During the year, payments of SEK 70 million (€6.9 million) were also received from public funding schemes, of which SEK 69 million (€6.8 million) relates to approved claims and the remainder relates to advances.
Martin Edlund, Minesto's CEO, said: "Despite the coronavirus pandemic, during 2020 Minesto has advanced its positions both in technology through delivery to the electricity grid, and on the market side by establishing partnerships with key players in the energy industry.
"When we close the books for 2020, we can state that Minesto's financial position remains very good. During the year, we have had a high utilisation rate of awarded grants in relation to the use of the company's equity, which is fully in line with our financing strategy.
"Going forward, the focus is primarily on attracting project financing to the site development companies that will build the first farms, something that will mainly be financed off Minesto's balance sheet".