MOL and Vopak join in on FSRU for Hong Kong's 1st LNG import terminal
Mitsui O.S.K. Lines (MOL) and Royal Vopak will jointly own MOL FSRU Challenger (soon renamed to Bauhinia Spirit) which will serve Hong Kong LNG Terminal Limited 1.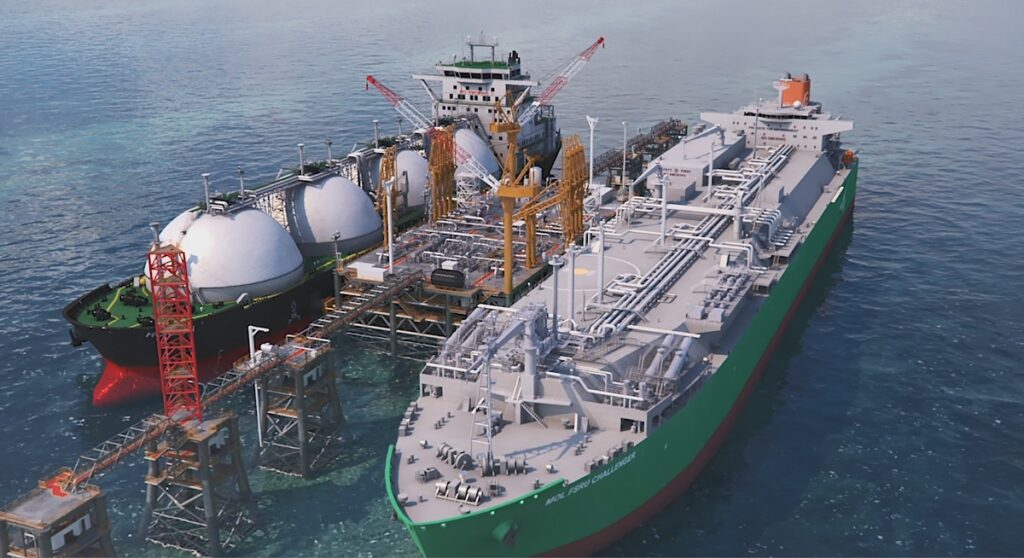 Japanese shipping major Mitsui O.S.K. Lines (MOL) and Dutch LNG tank storage company Royal Vopak announced the new agreement. According to it, Vopak will acquire 49.99 per cent of the vessel owning company of MOL FSRU Challenger.
This new joint venture company will own the world's largest floating storage and regasification unit (FSRU). It will also have a long-term contract with Hong Kong LNG Terminal Limited 1. Under the contract, the joint venture will provide the FSRU as well as jetty operations and maintenance, and port services.
Measuring in at nearly 1132 feet long, FSRU MOL Challenger is approximately 150 feet longer than an average-sized LNG vessel. It has a storage and regasification capacity of 263,000 cubic metres.
This agreement follows MOL's earlier announcement whereby MOL has entered into a long-term contract with the customer and an agreement with Vopak for jetty support. The transaction is subject to customary conditions, including closing, refinancing, and obtaining (regulatory) approvals.
Hong Kong's first-ever LNG import terminal
Hong Kong LNG Terminal is a joint venture between the two utility companies in Hong Kong; Castle Peak Power Company Limited (CAPCO) and The Hongkong Electric Company. CAPCO is a joint venture between CLP Power Hong Kong and China Southern Power Grid International (HK).
The terminal owns the offshore jetty platform for the mooring of the FSRU and LNG carriers. It is currently under construction and will be operational around mid-2022. The terminal will be located offshore about 25 kilometres southwest of Hong Kong Island.
Both MOL and Vopak sad they will contribute to the success of Hong Kong's first-ever LNG import terminal based on their expertise. MOL is involved in over 100 LNG carrier and FSRU projects with Vopak having a portfolio of four LNG terminals in operation.
Based on these joint initiatives, MOL and Vopak also aim to explore further downstream opportunities for bunkering of LNG as a cleaner marine fuel in Hong Kong.
Moreover, MOL has a plan to operate approximately 90 LNG-fueled vessels by 2030, which is a part of MOL Group Environmental Vision 2.1, aiming for Net Zero GHG emission by 2050.