MOL, Kobe Steel slash CO2 emissions from ore carrier's Australia-Japan voyage
Japanese shipping major Mitsui O.S.K. Lines (MOL) and compatriot firm Kobe Steel have offset carbon dioxide (CO2) emissions from fuel used in ocean transport of iron ore from Australia to Japan.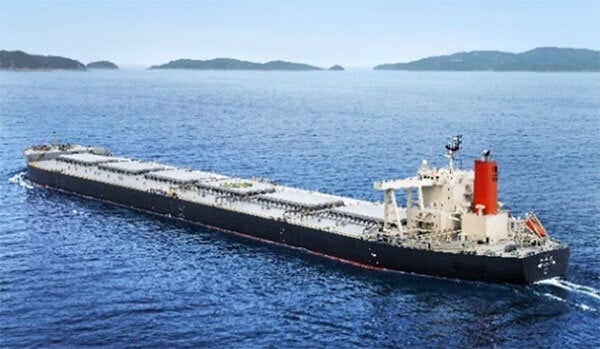 As disclosed, the companies have offset the emissions through the use of voluntary carbon credits generated from the Rimba Raya Biodiversity Reserve project in Indonesia.
The offsetting took place for the Capesize bulker under MOL's operation, Shinzan Maru, which is engaged in a long-term iron ore transport contract with Kobe Steel.
The voyage took about six weeks from Port Walcott, Australia, to Kakogawa Works in Kakogawa City, Hyogo Prefecture, where the iron ore was unloaded.
The CO2 emissions from the vessel Shinzan Maru during this period were calculated to be about 2,875 tons for the entire process from fuel oil production to consumption on the vessel, according to MOL.
The data are available based on a survey conducted by Bureau Veritas, a certification body headquartered in Paris, France.
The entire process from the calculation of CO2 emissions, including the verification process, to the offsetting of CO2 emissions through carbon credits is also conducted by a certification body Climate Neutral Commodity headquartered in Geneva, Switzerland.
The carbon credits used for this carbon offset have been certified by Verra, which operates the world's leading voluntary carbon credit standards, and generated within the past five years.
In addition, the Rimba Raya Biodiversity Reserve project contributes not only to CO2 emission reductions, but also to co-benefits such as biodiversity conservation and job creation for local communities.
MOL and Kobe Steel hope to use this opportunity to accelerate co-creation with various stakeholders with the aim of effectively reducing CO2 emissions throughout the supply chain and contributing to society.
Both companies believe optimal and effective approaches to reduce CO2 emissions throughout the supply chain are essential to realize a sustainable society.
While MOL seeks co-creation with other companies on measures that the company can take now to achieve the target of net-zero greenhouse gas (GHG) emissions by 2050, Kobe Steel, which set "Contributing to a green society" as its materiality, agrees with the idea. This has led the companies to team up on this carbon offset.