More Gulf of Mexico work for Pacific drillship
U.S. oil major Chevron has exercised an option for the Pacific Drilling-owned drillship Pacific Sharav, operating in the U.S. Gulf of Mexico.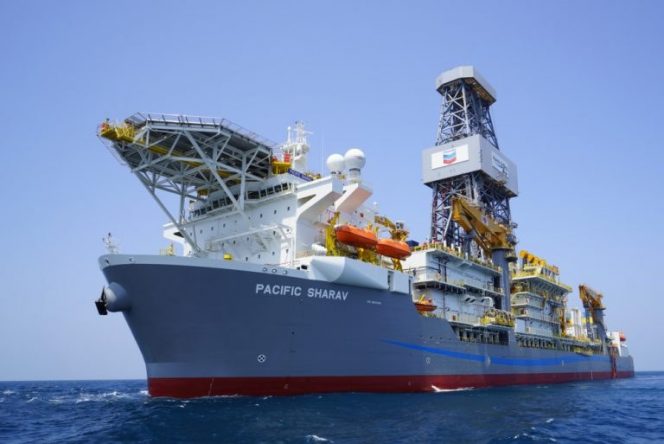 In its latest fleet status report, published on Thursday, December 19, Pacific said that Chevron had exercised the third well option for the Pacific Sharav drillship.
Under this third firm well option, the drillship will work for Chevron from March until May 2020 under a dayrate of $225,000.
The first option started in September 2019 and ended in December with a dayrate of $175,000.
The drillship is currently under a second firm well option with Chevron, which started in December and is set to end in March 2020, with a dayrate of $185,000.
However, Pacific revealed that Chevron would not exercise the remaining one-well option provided under the contract.
Pacific also said that the Pacific Khamsin drillship started its contract in the Gulf of Mexico with Equinor on December 15, 2019. This is the rig's first contracted well of three firm wells and it expires in March 2020. The dayrate is $227,000.
Starting in March next year until July, the Pacific Khamsin is assigned to Total for Equinor's second firm well with a dayrate of $252,000.
The third firm well for Equinor starts in August 2020 and ends in October 2020 with a dayrate of $282,000. There is also one priced option well remaining.
Also, the Pacific Santa Ana drillship started its contract with Petronas in Mauritania on December 9, 2019, and Pacific Bora is mobilizing to Oman for its contract with Eni.