More work with Equinor added to Odfjell rig's backlog
Norway's state-owned energy giant Equinor has decided to exercise its option to add another well to the backlog of an Odfjell Drilling-owned rig, which is currently working for the company on the Norwegian continental shelf (NCS).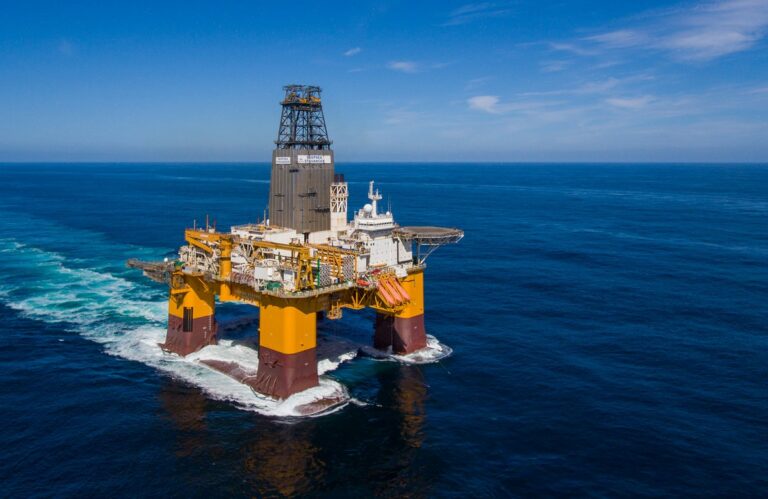 Odfjell informed on Friday that Equinor had exercised a further well for the Deepsea Stavanger rig under the continued optionality mechanism provided for in the contract the two players entered into last year.
The rig's contract with Equinor started in February 2022 thanks to a deal awarded in May 2021 for a firm period of three wells. The Norwegian player added additional wells to the contract for this rig in September 2021, March 2022, May 2022, at the start of July 2022, and at the end of July. These wells were expected to keep the rig booked into the third quarter of 2023.
The offshore drilling contractor explains that after Equinor exercised the option for another well, which has an estimated duration of 120 days, the Deepsea Stavanger's firm backlog now extends into the fourth quarter of 2023. However, this may be extended further as the energy giant can exercise further wells under the continued optionality mechanism.
According to Odfjell, the day rate is similar to the current contract up to 1 May 2023. Afterwards, there is an increase if certain CO2 targets have been achieved while "a notable performance incentive rate" will be applied when wells are delivered safely and ahead of the target.
With a 7,500 mt loading capacity, the 2010-built Deepsea Stavanger rig is a sixth-generation deepwater and harsh environment semi-submersible of an enhanced GVA 7500 design. It was designed for operations at water depths of up to 3,000 metres.
Regarding the rig's incoming activities, Equinor received consent from Norway's offshore safety regulator a few days ago for exploration drilling in block 6605/1 in the Norwegian Sea. The drilling operations, which are expected to start in November 2022, will be carried out with this rig.