MSC's eco-friendly 16,000 TEU boxship aces sea trials
A new Neo Panamax containership, built by Chinese shipbuilder Dalian Shipbuilding for Swiss shipping major MSC, has completed its sea trials.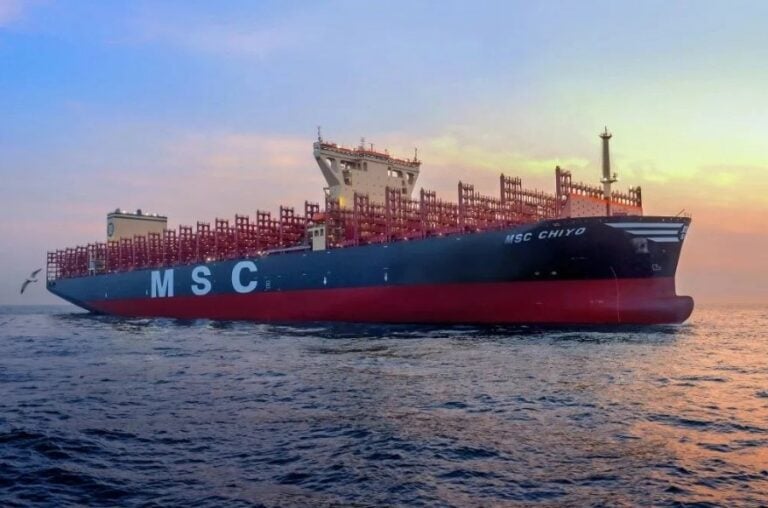 The 16,000 TEU boxship is the first Neo Panamax the Chinese shipbuilder constructed for MSC. The ship has a total length of about 366 meters, a molded width of 51 meters, and a molded depth of 30.2 meters. It can carry more than 16,500 standard containers.
It encompasses environmentally friendly, efficient and energy-saving technologies.
This includes equipment such as air lubrication system, shaft generator, and energy-saving guide wheel in front of the propeller. With the new technologies installed on the vessel, the company expects to meet the International Maritime Organisation's (IMO) emission reduction targets and comply with the energy efficiency design index (EEDI).
According to Dalian, its EEDI is more than 57% lower than the baseline.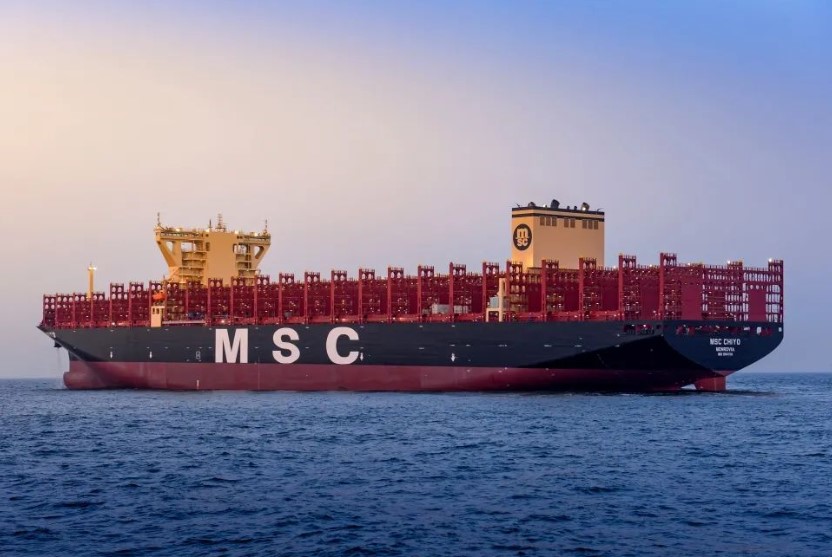 The main engine of the vessel will be equipped with high-pressure Selective Catalytic Reduction (SCR) which reduces NOx exhaust emissions making the vessel compliant with the IMO Tier III emission standards. 
The sea trials included testing of technical characteristics of closed desulfurization system, shaft generator and air lubrication system.
To remind, the company recently started the construction of the tenth 16,000 TEU containership for MSC. The ship will be powered by liquefied natural gas (LNG).
To remind, MSC ordered ships back in 2021 concluding several separate deals for up to 17 LNG-ready Neo Panamax vessels, split between Guangzhou Shipbuilding International (GSI) and Dalian Shipbuilding.