Naval Group and Microsoft install marine energy-powered datacenter

French industrial and defense giant Naval Group has collaborated with Microsoft on the second phase of Natick project which resulted in the recent installation of marine renewable energy-powered datacenter off the Orkney Archipelago.
Deployed early in June 2018, the underwater datacenter is contained in a submersible cylindrical system on a triangular base positioned at the bottom of the ocean.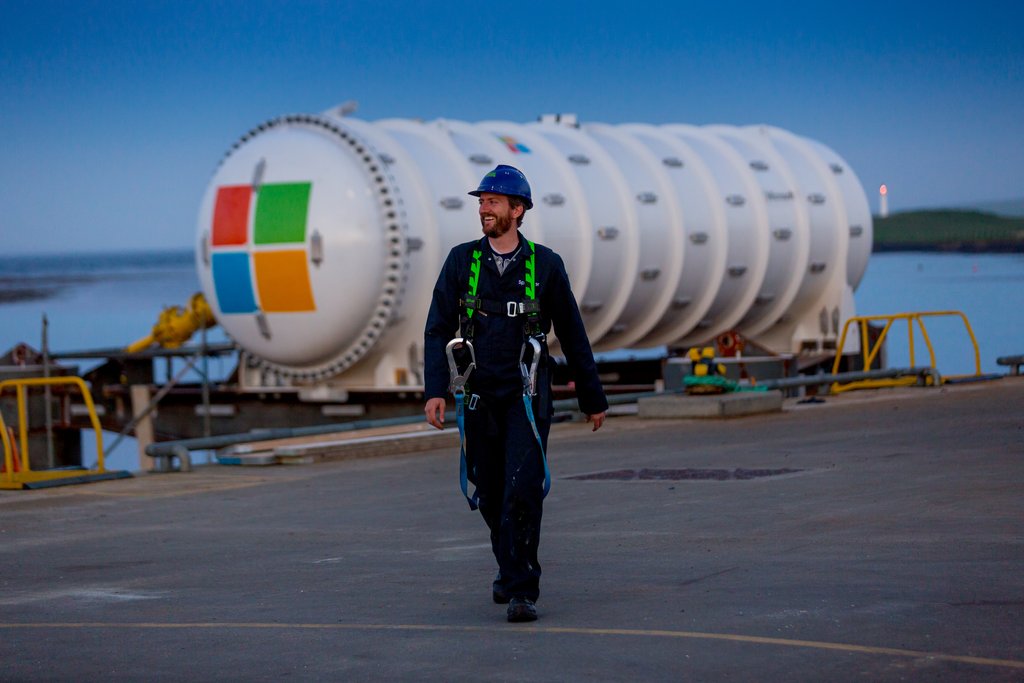 Naval Group and its subsidiary dedicated to marine renewable energy – Naval Energies – adapted their technologies to the design of the Natick datacenter structure to deliver the phase 2 of the project, according to the company.
The test base at the European Marine Energy Center (EMEC) provided a favorable environment for the installation of the datacenter that has been designed to remain immersed for five years without direct intervention, Naval Group informed.
In order to evaluate the datacenter's performance in real use conditions, it will be operated 'lights out' for one year, according to Naval Group.
A 'lights out' datacenter is a server or computer room that is physically or geographically isolated, thereby limiting environmental fluctuations and human access, and unnecessary use of energy for lighting and maintaining a proper climate.
The cooling of the underwater datacenter is made possible by its dual air-water system which takes advantage of the temperature of the subsea environment.
Installed near the coast, this type of installation is less resource intensive, offers rapid provisioning and could be located closer to customers as the half of the world's population lives and works within 200 kilometers of the coast, according to Naval Group.
Ben Cutler, Project Natick Manager at Microsoft Research, said: "Project Natick reflects Microsoft's ongoing quest for cloud datacenter solutions that offer less resource intensive options, rapid provisioning, lower costs, and high agility in meeting customer needs.
"By deploying in the water we benefit from ready access to cooling – reducing the requirement for energy for cooling by up to 95%. Naval Group's deep expertise in innovative marine technologies, including renewables, makes it an ideal choice for collaboration on Phase 2's design, fabrication, and deployment of a standard, manufacturable, rapidly deployable datacenter."

The Naval Group-supported Microsoft initiative includes the objective to build, deploy and operate an underwater datacenter which is as powerful as several thousand high end consumer PCs with enough storage for about five million movies.