New accommodation unit for Tyra heads to North Sea – gallery
The accommodation unit for TotalEnergies' Tyra II project, located in the Danish North Sea, has left a shipyard in Italy, heading to Denmark.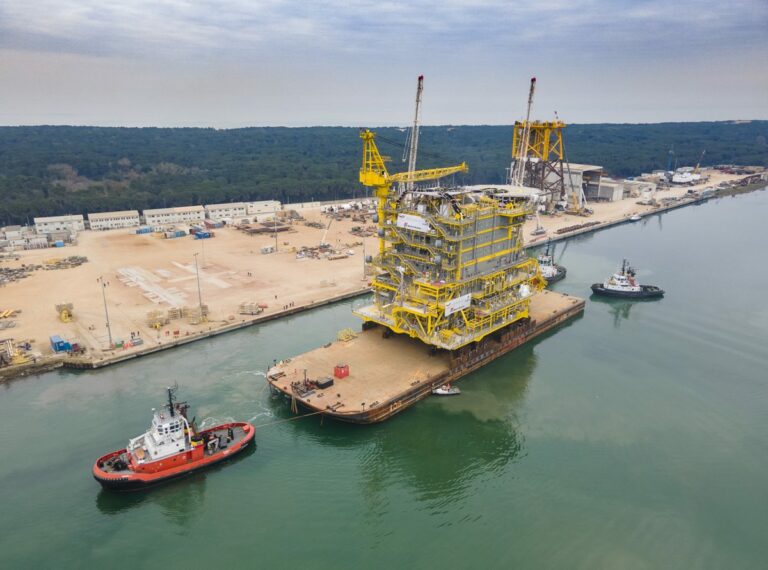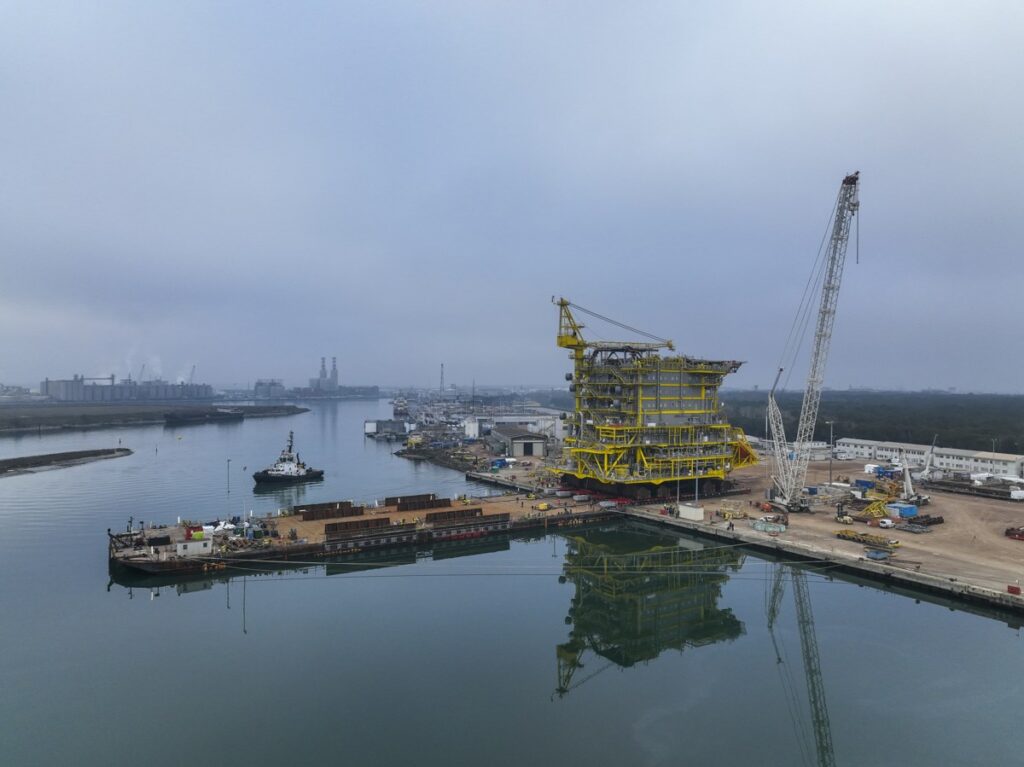 TotalEnergies and its Danish Underground Consortium (DUC) partners, Noreco and Nordsøfonden, on Wednesday announced the sail away of the new Tyra II utility and living quarters (the accommodation unit or the TEH) from Ravenna, Italy.
The accommodation unit was fabricated at the Piomboni yard by EPC contractor Rosetti Marino and TotalEnergies, and Heerema Marine Contractors' Barge H-408 is sailing the 5,400 tons unit to the Tyra field in the Danish North Sea.
The utility and living quarters unit is 32.5 meters tall and has seven levels, including a helideck, and an area of 3,500 m2. In addition to housing offshore crew, the unit also has a control room, a water system turning seawater into drinking water, and all fire water and emergency power for Tyra II will be run from the unit.
Upon arrival at the field, the accommodation unit will be installed by the world's largest crane vessel, Heerema's Sleipnir. The sail away significantly progresses the project towards the first gas from Tyra II next year.
The Tyra II utility and living quarters is one out of the five remaining modules – including the processing module and three Tyra West wellhead and riser modules – to be installed and powered up before the gas field is back on stream.
As a reminder, Sembcorp Marine has already built and delivered three wellhead and riser topsides for the redevelopment of the gas project. In January 2022, the three Tyra West wellhead and riser topsides sailed away from Sembcorp Marine's Admiralty Yard in Singapore, transported by heavy transport vessel Bigroll Beaufort.
Euan Shirlaw, Acting Managing Director & CFO in Noreco, commented: "The completion and sail-away of TEH is a key milestone as the DUC gets closer to a near-doubling of production with Tyra onstream from Q2 2023."
Shirlaw added: "At the same time, we also recognise our broader role in providing affordable access to a reliable source of energy at a time when security of supply is critical. With Tyra on stream, the need for imported natural gas to Denmark will be significantly reduced."