New Age spuds second Etinde appraisal well
Oil and gas company New Age has spud the IE-4 appraisal well at the Etinde block offshore Cameroon.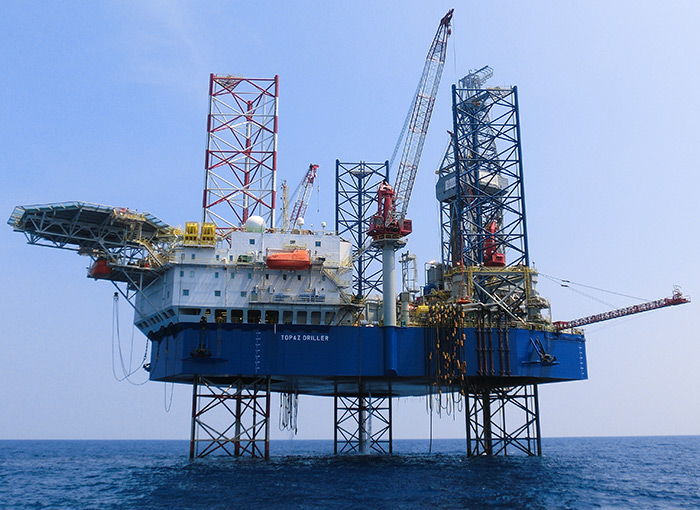 The Etinde block is operated by New Age with a 37.5% working interest. Bowleven and Lukoil are partners with a 25% and 37.5% working interest, respectively.
Bowleven announced the spud of the IE-4 well, the second of two appraisal wells to be drilled in 2018, on Friday, August 31.
The Etinde Joint Venture partners contracted the Vantage jack-up rig Topaz Driller for this campaign back in February and the rig arrived in Cameroon waters in May. The first well in this campaign, the IM-6 well, was spud on May 21, 2018. 
Bowleven also said on Friday that drilling and logging operations of IE-4 was expected to take approximately 90 days in total with Schlumberger providing most of the drilling services.
The IE-4 well will target a previously undrilled sand package "Drillbit" of Intra-Isongo origin, which is believed to be analogous to the 410 sand package at the IM-5 location. Any discovery in this appraisal well could prove up or de-risk a further 0.2 to 0.6 tcf of resources (Drillbit, Bolt, Crowbar sites).
According to Bowleven, it is expected that it will be required to drill to -2840 meters True Vertical Depth Subsea (TVDSS) to fully penetrate the prognosed reservoir targets. A further ~50 meter rat hole will be required to allow for logging sump. Well Total Depth will be at -2890 meters TVDSS.