New decom gig in UK for marine consultancy firm
ABL, a marine, engineering, and energy consultancy specialist for decommissioning operations, which is part of Oslo-listed ABL Group, has been enlisted by Centrica's subsidiary Spirit Energy for decommissioning support on three oil and gas platforms located in the waters off the UK.
ABL Group reported on Wednesday that Spirit Energy Production (UK) has engaged its Aberdeen office to provide marine warranty survey (MWS) and marine consultancy services for the UK operator's decommissioning portfolio in the southern North Sea and the Irish Sea.
This three-year contract with three optional one-year extensions will enable ABL to provide the marine warranty scope for Spirit Energy's decommissioning campaigns involving the removal of topside, and jackets for three offshore oil and gas platforms: Audrey A, Audrey B, and Ensign.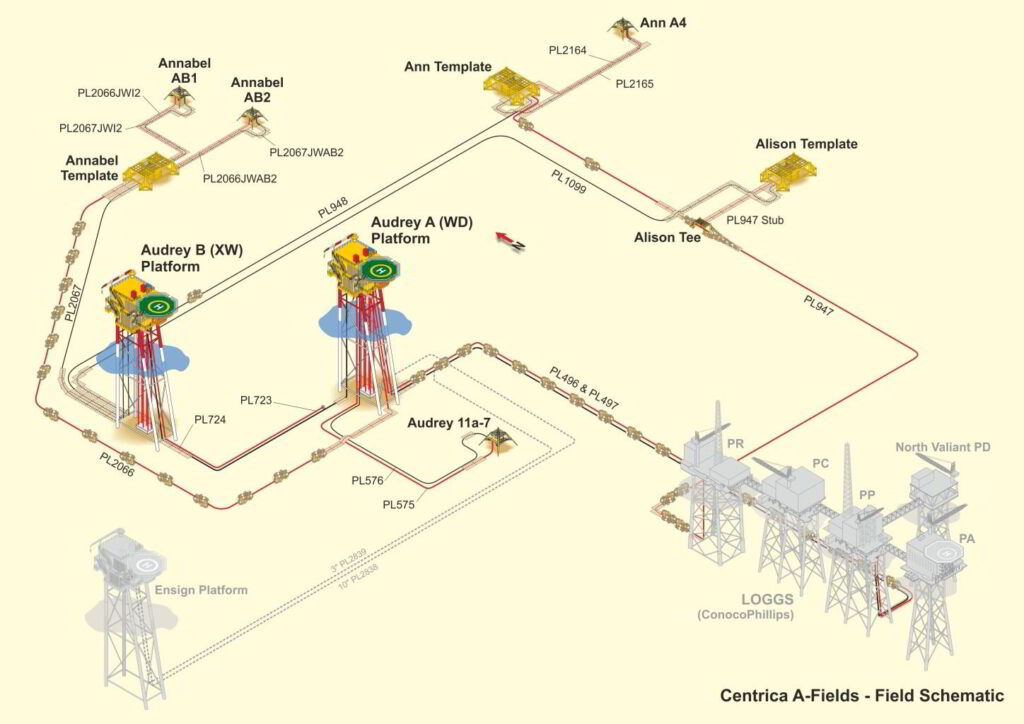 Situated in the southern North Sea, in a water depth of approximately 27 metres, 112 km due east of Theddelthorpe Gas Terminal (TGT), A-Fields is a collective term used to describe the Ann, Alison, Annabel subsea tiebacks and the Audrey XW and WD normally unmanned installations (NUIs). The production ceased in May 2016 and the subsea and platform wells were plugged and abandoned in 2019, with the removal of the remaining subsea infrastructure to follow. The topsides, jackets and seabed equipment will be transported to disposal yards in the UK, where more than 97 per cent of the materials will be recycled.
The Ensign field is located in the southern North Sea, in blocks 48/14a and 48/15a in a water depth of approximately 25 metres. It started production in 2012 and ceased in 2019. While in production, the fluids were exported via a 24 km pipeline connected to the Audrey A platform, then onwards to the LOGGS platform and onshore Theddelthorpe Gas Terminal. The Ensign platform is a not permanently attended installation (NPAI) compromising of a four-legged steel jacket (sea searcher design) fixed installation. Back in July 2019, the two platform wells and a single subsea well were plugged and abandoned.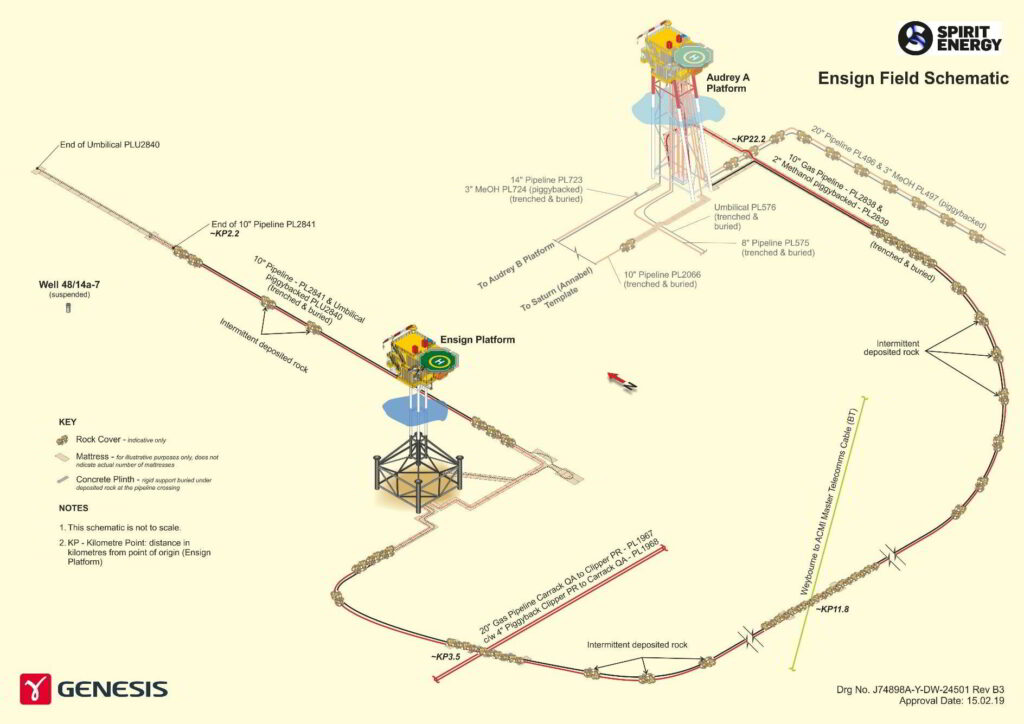 Commenting on this MWS deal, Ashley Perrett, engineering manager at ABL's Aberdeen office, remarked: "ABL has considerable experience in supporting clients with the safe, efficient and optimised decommissioning of their oil and gas assets. Our long history in the sector, combined with our participation in a number of industry firsts within decommissioning, gives us unique insight into the range of challenges which can impact these complex marine operations."
Under the scope of work for this deal, ABL will provide technical document and procedural review, on-site attendance and marine consultancy support for offshore operations during the campaign. In addition, the firm will also take care of suitability surveying of the proposed fleet for the campaign as part of the scope.
The project is expected to last from now until 2025 and according to the Oslo-listed player, its ABL office in Aberdeen is likely to draw on the experience of its other offices in the Netherlands, Norway and Canada to service local on-site attendances where necessary. 
"Capitalising on our international office network is an important part of how we as a group can cost-effectively apply our MWS expertise to supporting the ongoing offshore energy transition," added Perrett.
When it comes to ABL Group's most recent deals, it is worth noting that the firm secured a marine warranty services contract with Woodside in May 2022 for the Scarborough project offshore Western Australia.
Located in the North Carnarvon Basin, approximately 375 kilometres off the coast of Western Australia, the Scarborough field is estimated to contain 11.1 trillion cubic feet of dry gas.