New ship design capable of supplying H2 using green ammonia emerges
French shipowner Louis Dreyfus Armateurs, through its Louis Dreyfus Ports and Logistics (LDPL), has developed an innovative vessel design capable of storing and supplying hydrogen using green ammonia.
To develop a new design for the ship, dubbed "Floating Renewable Energy Solution for Hydrogen vessel (FRESH)", the company has assessed different technology providers and collaborated with specialized engineering companies.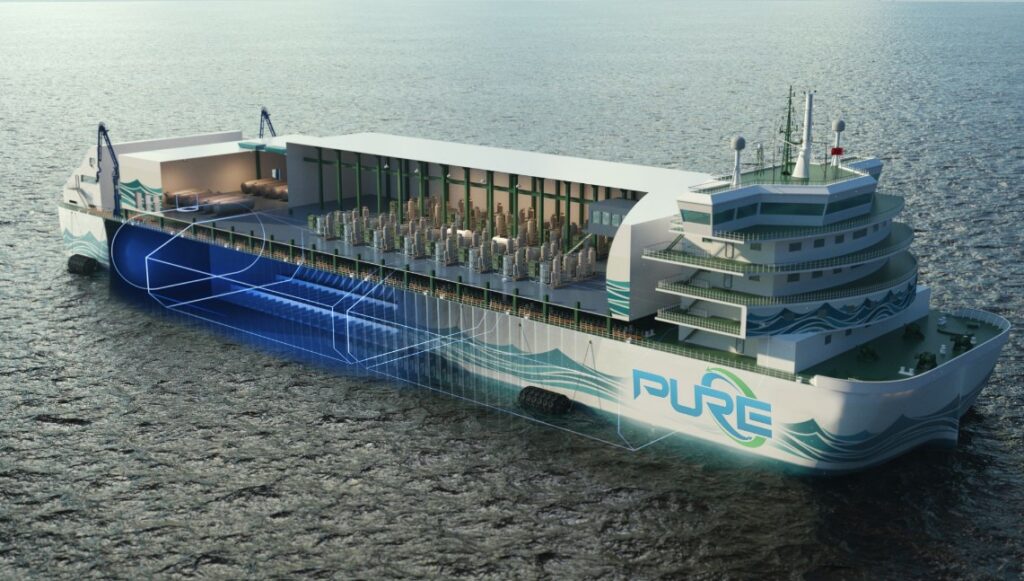 LDPL has partnered with Korean Register (KR) classification society to review and approve FRESH as this novel concept is not covered by existing classification prescriptive rules, to ensure that its level of safety is in line with the marine industry practices.
The partners signed a memorandum of understanding (Mou) on 6 September 2022, sealing their agreement to "collaborate and develop a fit for purpose technical and regulatory compliant framework ahead of the industrialization and commercialization of FRESH by 2025".
On 1 November 2022, another major milestone has been reached, whereby the KR has awarded approval in principle (AiP) to LDPL, underscoring the safety and technical viability of FRESH.
According to LDPL, this initiative is supporting the world's efforts to lower its carbon intensity by shifting to renewable energies such as solar and wind.
The intermittency of these energies requires the power generation plants to include expensive battery energy storage systems (BESS) or to use high energy density energy carriers like hydrogen.
LPDL stressed that one of the key advantages of green hydrogen is that it can be converted back into electricity using a fuel cell or directly injected into a combustion engine.
Furthermore, ammonia is equally attractive as this known product is relatively easy to store and transport using dedicated seaborne vessels.
Not only ammonia can be used as is to make urea and fertilizers, but it can also be dissociated into hydrogen and nitrogen using readily existing, conventional reactors and separation technologies. The resulting hydrogen can again be used in fuel cells to generate electricity for mobile or stationary applications, according to LDPL.
"We are extremely proud to be at the forefront on the energy transition thanks to FRESH. We believe that our innovation will enable a new and global import and export supply chain centered around renewable power sources and green hydrogen and ammonia as energy carriers," Mathieu Muzeau, Managing Director of the Transport and Logistics division at Louis Dreyfus Armateurs (LDA) said.
"FRESH is going to revolutionize the last mile logistic of hydrogen delivery and enable the maritime sector to play a pivotal role in the decarbonization of other hard-to-abate industries," Hyung Chul Lee, KR Chairman & CEO concluded.