New wave energy mooring rope hits BiMEP waters
The elastomeric mooring tethers, said to be in position to address cost and reliability challenges associated with marine energy devices, have been installed at the BiMEP test site in the Bay of Biscay, on the northern coast of Spain.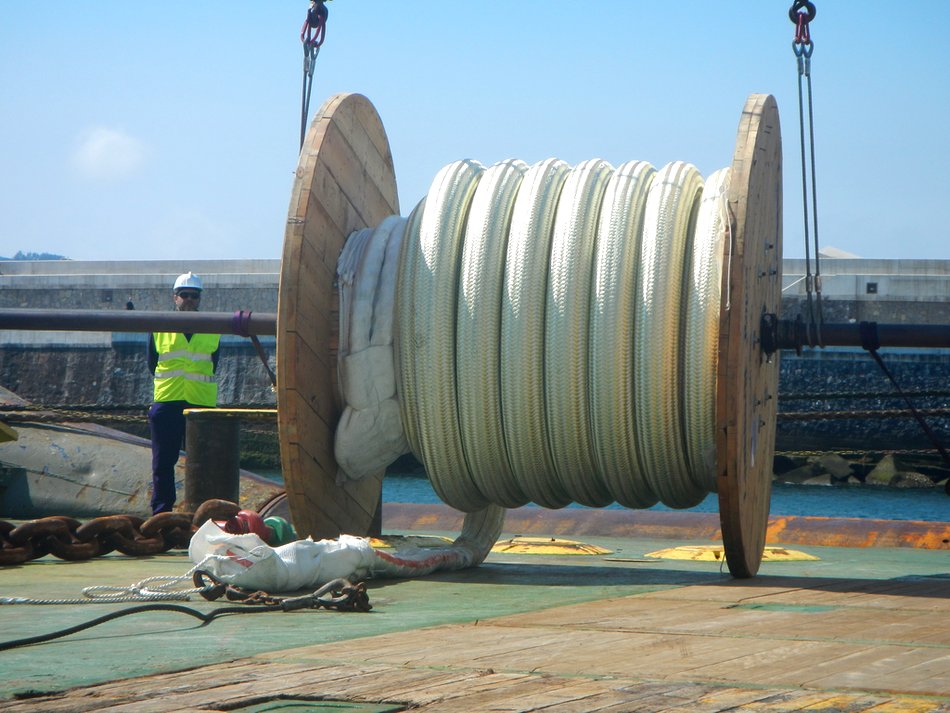 The 'pioneering' tethers were developed and tested by renewable energy experts from the University of Exeter in the Dynamic Marine Component (DMaC) test facility, based at the Penryn Campus in Cornwall.
The two, 70 meter-long tethers have been installed as part of wave device Marmok-A-5 – from Spanish technology developer Oceantec – which uses wave power to spin turbines that drive an associated electricity generator that can produce up to 30kW – enough to run a medium-sized business.
The deployment operation was executed by Marine Contractor Core Marine under the close supervision of OPERA partners Oceantec and Tecnalia, the University of Exeter – one of the project partners – informed.
The tethers, manufactured by Lankhorst Euronete, based in Paredes in Portugal, are part of the next phase of field demonstration over a 12-month period, replacing two conventional polyester ropes in the shared mooring system.
The purpose of the second deployment will be to demonstrate that elastomeric mooring components can address cost and durability challenges for marine renewable energy moorings, according to the University.
Lars Johanning, Principle investigator for the project and an expert in Ocean Technology from the University of Exeter, said:
"This was a long way from an original design idea towards seeing the full scale tether being installed in this field demonstration project and I'm proud of the team effort that has made this a reality, and I am particular thankful to Dr David Parish – the lead inventor."
This wave energy technology development has been supported by the European project OPERA – short for Open Sea Operating Experience to Reduce Wave Energy Cost – which is a multi cross European project supported by the European Union's Horizon 2020 research and innovation program.
The project aims to develop and de-risk technologies that will reduce the cost of operating wave energy devices at sea by 50% and subsequently accelerate the roll out of marine renewable energy.