NKT begins installing Shetland link onshore cable
NKT has begun the installation of the 10-kilometer onshore cable for the 600 MW Shetland HVDC project in Scotland.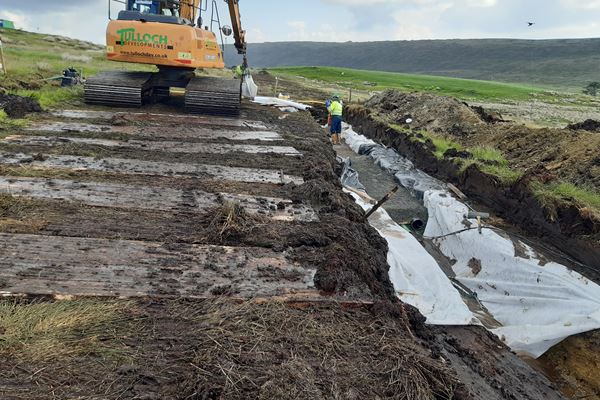 The onshore cable will run from the converter station at Kergord in Shetland and the Switching Station at Noss Head in Caithness to the subsea cable landfall points.
NKT has also started work on the manufacture of both the land and submarine cables, joints and terminations in preparation for installation works next year.
SSEN Transmission is carrying out marine surveys ahead of the installation of the subsea cable section, expected to start in late summer 2022.
Survey vessel Nordhoek Pathfinder is conducting pre-lay surveys that are carried out to create an updated picture of the subsea cable route from Caithness to Shetland.
For the nearshore route, an autonomous survey vessel (AUV) has been surveying the cable route close to the Shetland shoreline at Weisdale Voe.
"It's great to see the cable installation getting underway and see Shetland's connection to the UK grid for the first time becoming a reality. It is a significant milestone for the project, it has taken a lot of hard work and collaboration with our colleagues at NKT to get to this stage," said lead project manager Chris Finnigan, responsible for the HVDC cable installation project.
"We're extremely grateful to everyone who lives along the respective onshore cable routes for their co-operation and understanding and look forward to delivering the 260km of cabling safely and with the least amount of disruption possible."
NKT landed the €235 million contract from SSEN Transmission last summer to deliver and install an interconnector to the Shetland HVDC Link project.
The Shetland link will be the first transmission connection between the Scottish mainland and the island of Shetland.