NKT building subsea power cables for Johan Sverdrup Phase 2 in a deal worth $121M
Norway's Equinor has awarded NKT a contract worth more than one billion Norwegian crowns ($121 million) for fabrication and installation of two high-voltage cables supplying power from shore for the second phase of the Johan Sverdrup field development in the Norwegian section of the North Sea.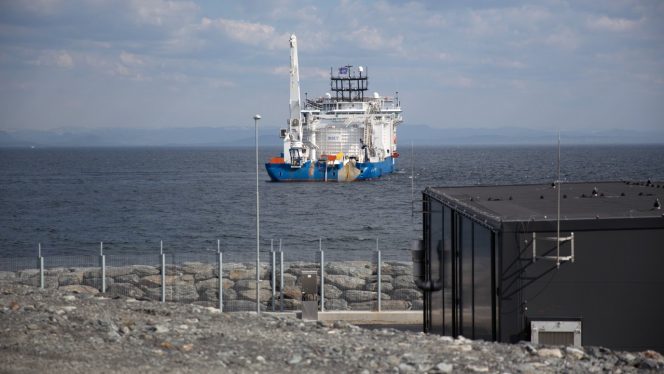 The letter of award is for an EPCI contract covering engineering, procurement, fabrication, installation and testing of two high-voltage power cables to the Johan Sverdrup field centre from shore.
The high-voltage cables are 200 kilometers long and designed for a supply capacity of 200 MW/80 kV. This covers the power requirements for the second phase of the Johan Sverdrup field development scheduled for start-up in Q4 2022 and will also enable the supply of power from shore to other fields at Utsira High.
NKT was also responsible for the fabrication and installation of the power cables for the first phase of the Johan Sverdrup development, which were installed in the spring of this year.
Fabricated at NKT's plant in Karlskrona, Sweden, the high-voltage cables will be laid from Haugsneset in Tysvær municipality north of Stavanger to the Johan Sverdrup field center on the Utsira High. There the power cables will be pulled up to the second processing platform, to be installed in 2022, at the Johan Sverdrup field center.
The cables will be buried into the seabed or covered by rocks.
This contract is the last of the three major contracts covering power from shore in phase 2 of the project. The first contract was previously awarded to Siemens for delivery of the high-voltage direct current (HVDC) transformer equipment to be installed on the second processing platform (P2) at Johan Sverdrup and at Haugsneset. The second contract covers all construction work related to the onshore converter station at Haugsneset, awarded to Aibel earlier this autumn.
The first phase of the Johan Sverdrup development will also be operated with power from shore. Production start-up of Johan Sverdrup phase 1 is planned for November 2019.
According to Equinor, power from shore to Johan Sverdrup helps make the giant field one of the most carbon efficient oil and gas fields worldwide. Total emission savings from the Johan Sverdrup field are estimated at 460,000 tonnes of CO2 per year, which is equivalent to annual emissions from 230,000 private cars.
The award is subject to Norwegian government approval of the plan for development and operation for Johan Sverdrup phase 2 submitted on 27 August 2018.
Related news
List of related news articles