Norden teams up with Spar Shipping on biofuel, acquires Capesize vessels
The end of March has been eventful for Norden as it partnered up with Spar Shipping on the use of biofuel and acquired Capesize vessels to improve its portfolio of freight service solutions towards its dry-segment customers.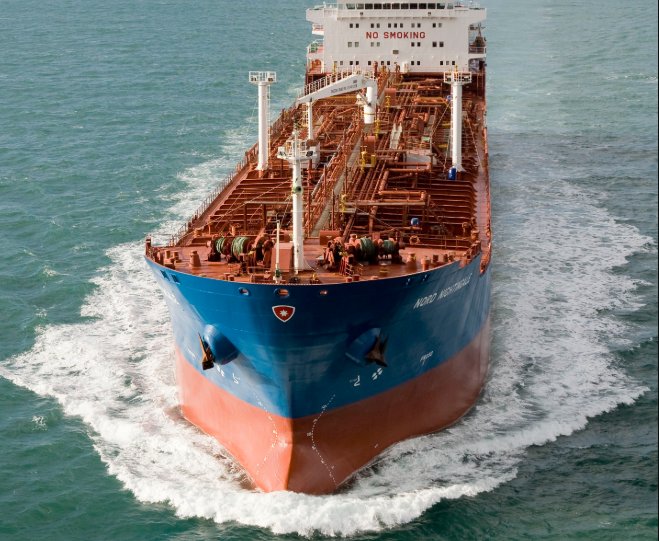 Norden and Spar Shipping, both Danish companies, have bunkered approximately 1100 tonnes of biofuel at Dutch biofuels provider GoodFuels in Rotterdam, the Netherlands, used on two voyages bound for Asia and Africa respectively.
It is Norden's first biofuel bunkering on chartered vessels, the company said, noting that it marks an important milestone in the company's commitment to offer greener shipping solutions to its customers.
The advantage of biofuel over other low-carbon fuels, according to Norden, is that it can be used onboard vessels without any type of modification to the current engine design, thereby minimising risk for shipowners who are ready to take the step into using biofuel.
Henrik Røjel, Head of Decarbonisation and Climate Solutions at Norden, said: "At Norden, we consider biofuel a key transition fuel on our journey to achieve net-zero emissions by 2050, and we are therefore pleased that a shipowner like Spar Shipping is equally keen to partner with us in accelerating the usage of biofuel in the maritime industry to the benefit of our customers and society at large."
Jarle Ellefsen, CEO of Spar Shipping, stated: "For Spar Shipping it is very much a question of being able to facilitate the use of sustainable biofuel onboard the vessels, to gain experience and to push the comfort zone in a deliberate manner. It is very much greenfield work, and it is in our interest to participate to create a well-functioning market for sustainable biofuel where both availability and low cost are addressed through economies of scale. What is not affordable is not sustainable either. To this end, we are all influencers these days."
This bunkering represents a continuation of the collaboration between Norden and GoodFuels. In October, GoodFuels joined hands with global certification organisation Control Union and France's IDS Group to test the effectiveness of an isotopic tracer for marine biofuels, and the pilot testing was conducted during a delivery of 500 tonnes of biofuel to the Norden-owned tanker Nord Gardenia.
At the time Røjel said: "We continue to bunker biofuel on a regular basis and support efforts of adding more transparency on the green fuels we bunker."
As already mentioned, at the end of the month, Norden also acquired four Capesize vessels in two separate transactions and said that now it will offer a full-service approach where it is able to support customers across all dry-segments with cargo loads between 5,000-200,000 tonnes. The four vessels are expected to be delivered during the coming months.
In addition, Norden announced it will further grow and manage its Capesize business and that a dedicated team supported by the global Norden organisation will be established to service its customers.
By venturing into the Capesize segment, Norden said it will now be able to enhance the scope of current and future logistics projects by providing customers with the optionality to upsize, thereby bringing down operational costs and complexity, while potentially reducing emissions.
To note, Capesize bulk carriers are usually between 150,000-210,000 tonnes in deadweight and are 45 meters wide with a draft of about 18 meters when fully loaded.
Jan Rindbo, CEO of Norden, said: "With the move into Capesize, Norden expands its offering to cover all dry cargo sizes, providing added value to our customers and partners globally. The expansion into Capesize also enables us to capitalise on the most attractive market opportunities in a high exposure segment with relatively few transactions."