Northern India welcomes new 1MWp floating solar plant
Oriana Power has completed the installation of 1MWp floating solar power plant in northern India, which is said to be the first of its kind in the state of Rajasthan.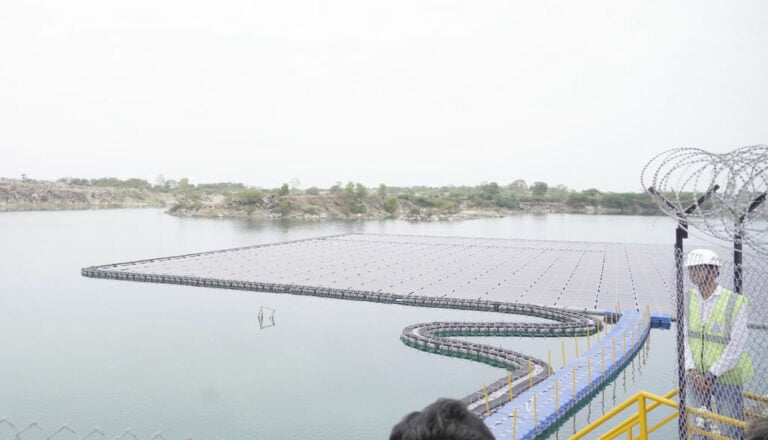 The floating solar power plant was installed for Udaipur Cement Works (UCWL), at its Daroli Mines, and marks the company's commitment to green energy transition and reduction of its carbon footprint, while simultaneously contributing to the larger effort to combat climate change.
The plant was inaugurated by senior political figures of Rajasthan, including Bhanwar Singh Bhati, minister of state for power, and Mahendrajit Singh Malviya, minister of IGNP of Rajasthan, who highlighted the importance of renewable energy and the role it plays in building a more sustainable future for all.
Shrivats Singhania, CEO and director of UCWL, said: "This floating solar plant is unique in itself and the first in the country's cement industry. This solar plant will reduce the emissions of carbon for 1500 metric tonnes annually, which is equivalent to planting 150,000 trees in a year.
"By installing this floating solar plant, approximately 8000 cubic meters of water evaporation per year will also be reduced."
Established in 2013, Oriana Power is a company based in Noida, Uttar Pradesh, which manages a portfolio of more than 55MWp of various types of solar power projects.
Subscribe and follow
Offshore Energy – Marine Energy LinkedIn