Norway approves ConocoPhillips' Tor 2 development plan
The Norwegian Ministry of Petroleum and Energy has approved ConocoPhillips' development plan for the Tor 2 oil field offshore Norway.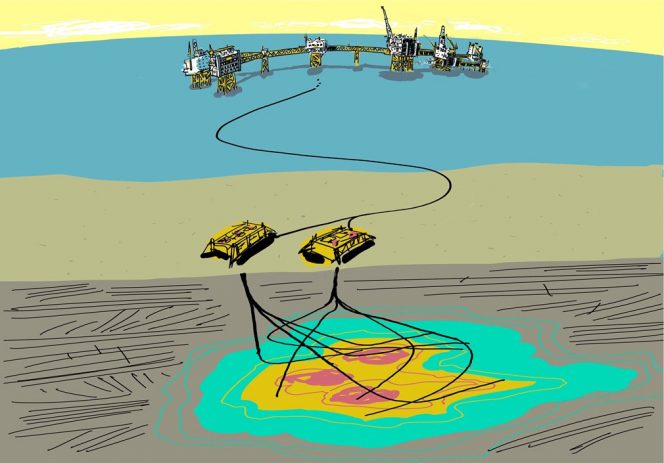 The Tor 2 project, located in the North Sea in the Greater Ekofisk Area, is a redevelopment of the Tor field, which was on production from 1978 through 2015. ConocoPhillips submitted its development plan in July.
The project plan envisions a two-by-four slot Subsea Production System (SPS) with eight production wells. The SPS is planned to be connected to the Ekofisk Complex by multiphase production and lift gas pipelines to existing risers at the Ekofisk 2/4 M wellhead platform. Controls and utilities are provided through a service umbilical from the same existing platform.
The new greenfield facilities will be located approximately one kilometer west of the original Tor platform with no connection to the shut-in facilities.
Seven production wells are planned to be drilled in the Tor formation. In addition, a pilot well is planned to test long-term productivity in the Ekofisk formation. The resource potential for the Tor II project is in the range of 60-70 million barrels of oil equivalent.
"It is great to see that old fields can revive. Tor has already been in business for 37 years. Now a new development plan has been approved and it is ready for a "Tor comeback" in 2020. Through active efforts by the oil companies and technological advances, Tor II will create new jobs and large revenues for the community," said Oil and Energy Minister Kjell-Børge Freiberg.
The total investment in the development is estimated at NOK 6.1 billion (USD 662,5 million).  ConocoPhillips has said that the development concept has robust economics and a cost of supply below $30.
ConocoPhillips operates the project with a 30,66 per cent stake, Total owns 48,2 per cent, Vår Energi 10,82 per cent, Equinor 6,64 per cent, and Petoro 3,69 per cent.