Norway's aquaculture companies line up for Inseanergy's floating solar units
Norway-based company Inseanergy has made agreements with several aquaculture industry players to supply them with floating solar units and boost their energy transition efforts.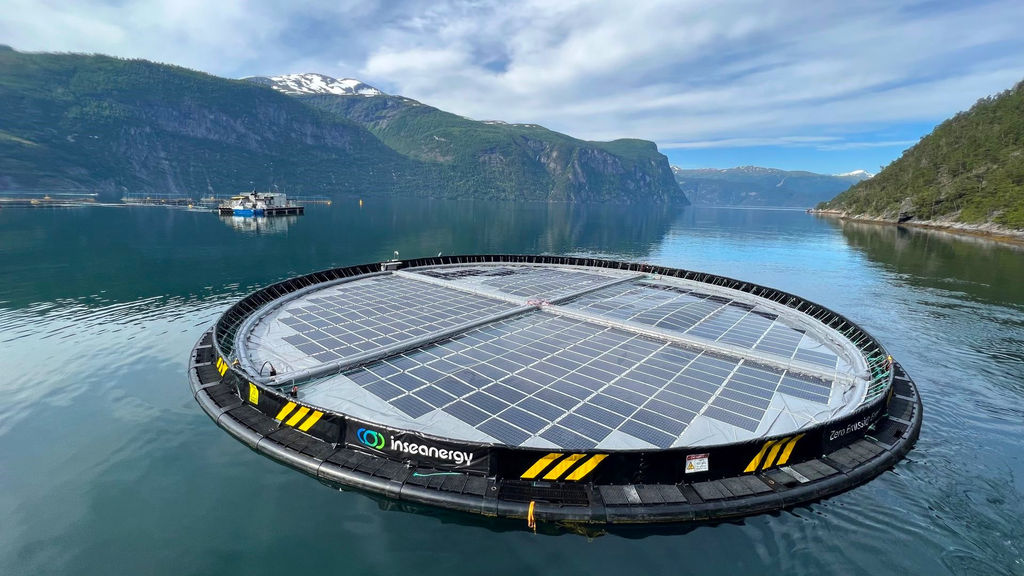 Inseanergy has designed its floating solar technology to fit the needs of the aquaculture sector, as it can be installed on recycled fish cages, and used in combination with onshore power supply to reduce the use of diesel generators that traditionally power fish farms.
The floating solar system is particularly suitable in combination with hybrid system solutions combining batteries and downsized diesel generators, to make it even more environment-friendly, according to the company.
In 2020, Inseanergy teamed up with Hofseth International, one Norway's leading players in salmon and trout processing, to install a floating solar power system on one of its fish farms in Stranda municipality.
The pilot project served as a full-scale demonstrator which contributed to the development of an upgraded version of the system, dubbed SUB Solar, which represents the company's first commercial-scale floating solar unit.
During the pilot, an extensive validation program was carried out in which SINTEF and DNV have contributed with, among other things, model testing and risk analyses. The upgraded version of SUB Solar will be certified by DNV, Inseanergy noted.
More recently, Inseanergy delivered its first commercial unit, SUB Solar 120, to cod farming company Gadus Group. The unit has been installed at the company's fish farm facility in Voldsfjorden, in Sunnmøre.
Following the installation of the unit, Jan Erik Våge Klepp, CEO of Inseanergy, said: "Our main goal is to create sustainable energy solutions for an aquaculture industry with strong global growth. The solutions will be particularly well suited for aquaculture facilities in regions where there is no or limited access to onshore electricity and in areas that are high in carbon emissions."
In addition, salmon farming company Bjørøya, based on Norway's Trøndelag coast, signed an agreement on with Inseanergy for the delivery of its SUB Solar floating solar power plant to its farming facility on Kråkholmen.
Espen Havstein Lindseth, technical manager at Bjørøya, said: "We strongly believe that 'green' power plants for use in salmon farming are part of the future, and the potential for utilizing self-produced, renewable energy is great.
"Bjørøya wants to be a front-runner in adopting new technologies that can take the farming industry in a more sustainable direction."
Lindseth added that using the SUB Solar floating solar system to produce clean power will contribute to an estimated annual use reduction of around 37,000 liters of diesel, which corresponds to curbing 100 tonnes of CO2 emissions.
Subscribe and follow
Offshore Energy – Marine Energy LinkedIn