Norwegian companies join forces for floating solar and EV charging
Sunlit Sea, in collaboration with Endra and Ev Powercharge, has been granted support to test a floating solar installation that will feature fast electric vehicle charging in Norway.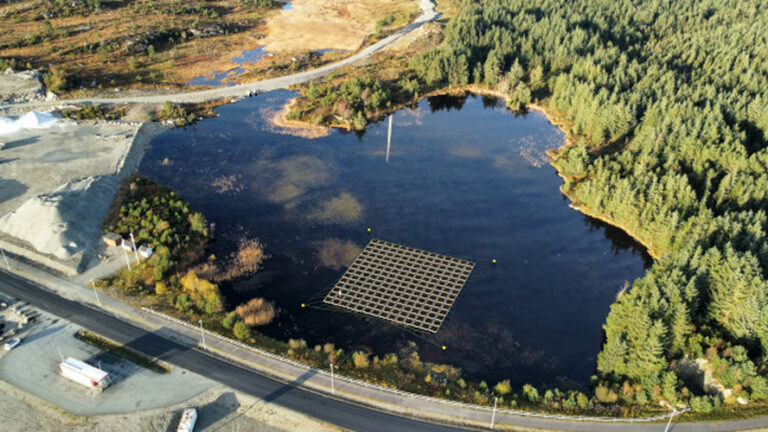 The project will consist of a 105kWp floating solar installation at the Haugaland Næringspark in Gismarvik, and will feature a battery bank and fast electric vehicle charger.
The support for the project was granted by Enova – owned by the Norwegian Ministry of Climate and Environment.
Throughout the project, Sunlit Sea's floating solar panels will be tested under winter conditions. According to the company, it will analyse power generation, maintenance costs, potential effects of degradation, and data about the lifespan of the unit during the project, providing valuable data for further research.
The project has the potential to pave the way for a larger deployment of floating solar power at Haugaland Næringspark, and at other locations where the bankability in winter conditions is a crucial factor.
Launched in 2019, Sunlit Sea is developing a new type of technology for floating solar power installations.
The solution is based on prefabrication of serially connected solar panels whose back plates are intrinsically robust and heat conductive aluminum floats, facilitated for and integrated with a new and effective solution for logistics.
Floats are arranged in a tightly packed matrix of water-cooled floating panels, permitting a much more efficient production than the competition, Sunlit Sea claims.
Subscribe and follow
Offshore Energy – Marine Energy LinkedIn