Norwegian IMR specialist marks entry into UK market
WellConnection Group, a Norwegian inspection, maintenance, and repair (IMR) company, has acquired Peterhead-based Independent Oilfield Services (IOS) in a deal which marked its entrance into the UK market.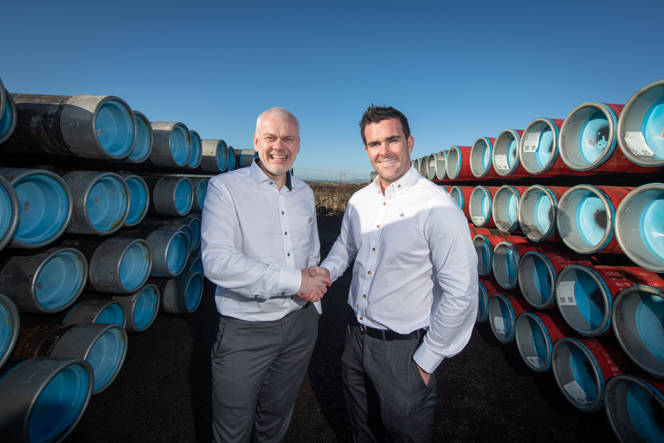 WellConnection, with bases in Stavanger, Mongstad and Hammerfest in Norway, said it has made a strategic investment in IOS, which was formed in 2014.
IOS has now changed its name to WellConnection IOS and will provide WellConnection with a foothold in the UK market to complement its Norwegian business and represent the first step in realization of its strategy to become an international player.
Chief Executive Officer of WellConnection Group, Rune Haddeland, welcomed the deal, saying: "This acquisition allows us to share knowledge and benefit from integrated technology, systems and processes. The combination will benefit both Well Connection's and IOS's existing client base in both markets and even more so those clients with operations on both UKCS and NCS. It also enables the group to provide new service offerings to our combined existing client base and the wider UK market place with our Hydrocleaning and NORM (Naturally-Occurring Radioactive Materials) cleaning services."
Glynn Geddie, Managing Director of IOS commented: "We are excited to becoming part of WellConnection Group. The company is an expert in its field and boasts excellent facilities, making this a huge opportunity to extend our offering for new and existing customers in the UK and internationally. Our existing workforce will all be very much with us on this new chapter of the business, and we look forward to expanding the team over the coming months."
Geddie will transition into the role of CEO of WellConnection IOS and continue to manage its operations from the 50-acre facility in Peterhead. The company will enhance and augment WellConnection's existing drilling inspection, maintenance and repair arm.
WellConnection Group is a portfolio company of EV Private Equity, a global Oil & Gas specialist investor with offices in Stavanger, Houston and Aberdeen.