Norwegian marine geophysics firm about to wrap up its first offshore wind contract
Norwegian marine geophysical company PGS is set to complete its inaugural contract for ultra-high resolution 3D wind farm site characterization by the end of this month.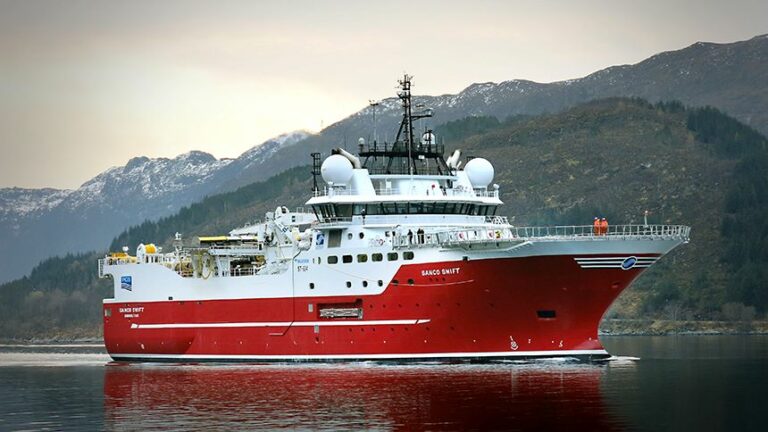 PGS secured its first ultra-high resolution wind farm site characterization project at the beginning of the year, marking its entry into what it described as "a strategically important new energy market."
Activities are being carried out for BP and EnBW for the ongoing development of the Morgan and Mona offshore wind farms in the Irish Sea.
The 3D vessel Sanco Swift mobilized for the survey in April and is expected to complete the acquisition near the end of this month.
The subsurface data is acquired with PGS' ultra-high-resolution 3D (UHR3D) P-cable system, said to provide significantly more detailed subsurface data for shallow targets, compared to traditional seismic acquisition systems.
"Our UHR3D system acquires near-surface data significantly more efficiently than conventional solutions and builds on our geophysical expertise and vessel operation experience," said Berit Osnes, Executive Vice President of New Energy in PGS.
"By meeting our client's objectives in our first ultra-high-resolution wind farm site characterization project, I am increasingly confident that our geophysical approach to understand the shallow subsurface layers has a proven market fit. Our business is ready to be scaled further to increase our market share in offshore wind site characterization."
BP and EnBW secured 60-year leases for the Morgan and Mona projects in the UK Round 4 leasing at the beginning of 2021 and were granted electricity generation licenses by Ofgem last year.
With a total capacity of 3 GW, the offshore wind farms, located off North West England and North Wales, will be able to produce enough electricity to power the equivalent of approximately 3.4 million UK households once operational. They are planned to be put into full operation in 2029.
SUBSCRIBE