Norwegian partners develop automatic wave model for floating solar installations
Norwegian Geotechnical Institute (NGI) and Glint Solar have developed a technology that automatically estimates wave conditions and wind directions for floating solar installations.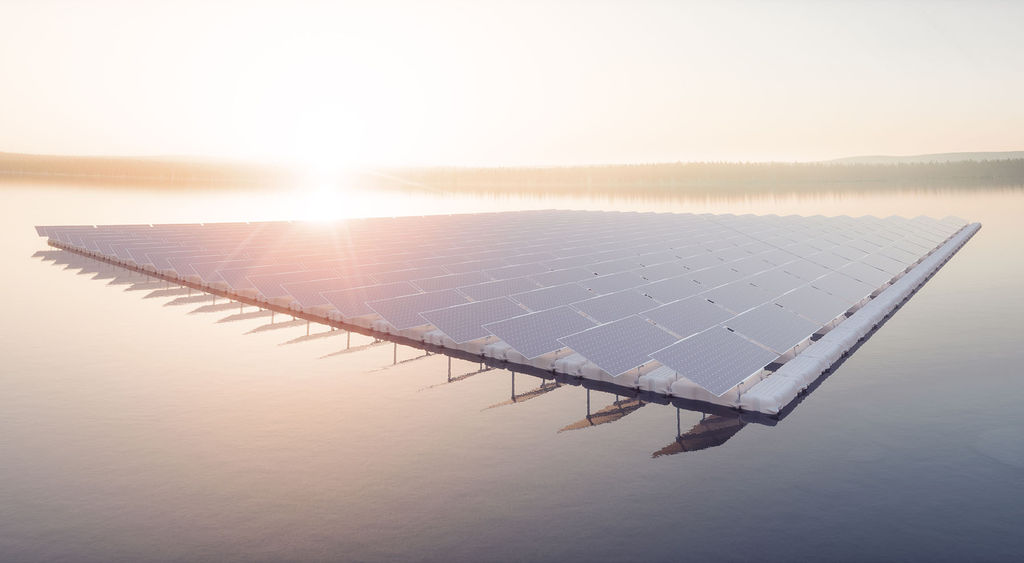 With funding from the Oslo Regional Research Fund (RRF), digital solar solutions provider Glint Solar and NGI started working on a qualification project to see if it was possible to find scalable solutions or methods for automatic calculation of wave heights and wind directions for floating solar.
Input to the methodology is the geometry of the lake as well as 40 years of data on wind conditions, according to NGI.
The NGI and Glint Solar collaboration resulted in the creation of an automatic process when finding and analysing different locations to install floating solar energy.
Adding NGI's algorithms, the transition from a manual to an automatic process will drastically reduce both time and costs when finding and analysing these locations, according to partners.
The algorithms developed in the project will be used when analysing where it is best to install floating solar technology.
Harald Olderheim, CEO at Glint Solar, said: "The floating solar sector is looking for better insight to reduce project risks. We are therefore pleased to have initiated a strong collaboration with NGI on this unique wave model and look forward to continuing the great collaboration as we're accelerating the adoption of solar energy".
Sylfest Glimsdal, senior specialist at NGI, added: "The collaboration with Glint Solar comes as a direct result of the strategic investment in capacity on storm surges and wind waves in recent years. We are pleased that NGI has been chosen to contribute with our expertise into a future-oriented industry such as floating solar energy and are looking forward to further collaboration".
Despite the wave model being very new, Glint Solar said it already used the technology with several customers around the world.