Nova Innovation strengthens directorate ranks
Scottish tidal energy company Nova Innovation has welcomed 'a new tide of talent' with three new appointments made to its board of directors.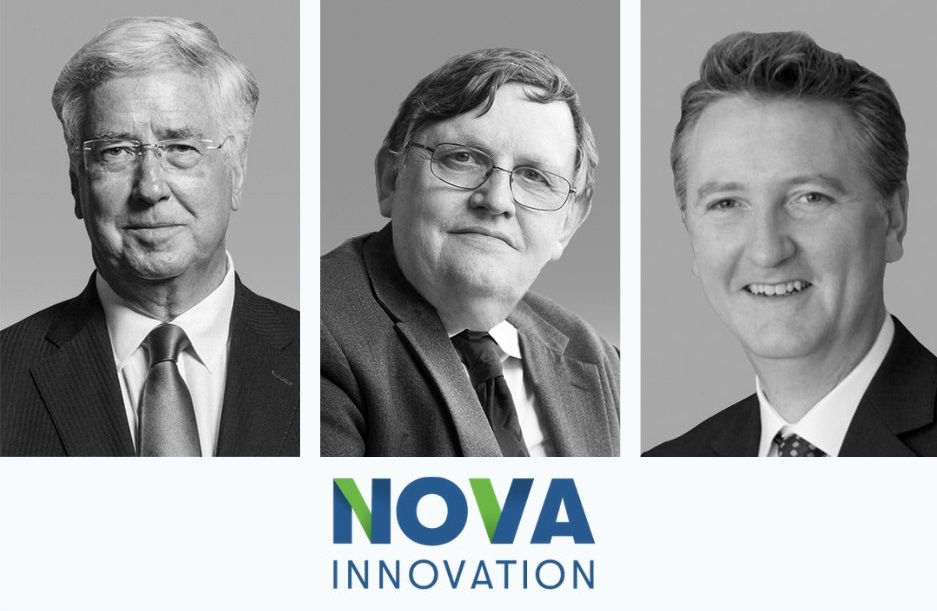 The new appointments include Chris Phillips as Chair, Michael Fallon as Deputy Chair, and Brian Aird as Finance Director.
Chris Phillips brings five decades of international finance experience with senior positions in investment banking, IPO advisory and brokerage. He is also chair of Places for People, and Centaurea Investments.
Michael Fallon is a former Energy Minister for the UK Government and former Secretary of State for Defence.
The new trio on the Nova board is completed by global financial expert Brian Aird, who as Chief Financial Officer, successfully steered Wood Mackenzie from MBO in 2001 to a £1.85 billion sale to NASDAQ listed Verisk in 2015, where he is now Global Treasurer, according to Nova.
Simon Forrest, Nova's Chief Executive Officer, welcomed the new board members saying: "We are delighted to be strengthening the board of Nova Innovation, recognising the considerable breadth of talent that our new members bring. This will be invaluable as we scale up internationally and take tidal energy mainstream".
Technological advances are now enabling tidal energy to scale-up globally – estimated at generating £126 billion by 2050 as part of the marine energy market, according to Nova.
The new-look board reflects Nova's international growth and global ambitions as part of the clean energy transition.