Oceaneering bags new order for Shell's Vito project
Subsea services provider Oceaneering has entered into a contract with Subsea 7 to supply umbilical and flying leads for Shell's Vito development in the Mississippi Canyon area of the U.S. Gulf of Mexico.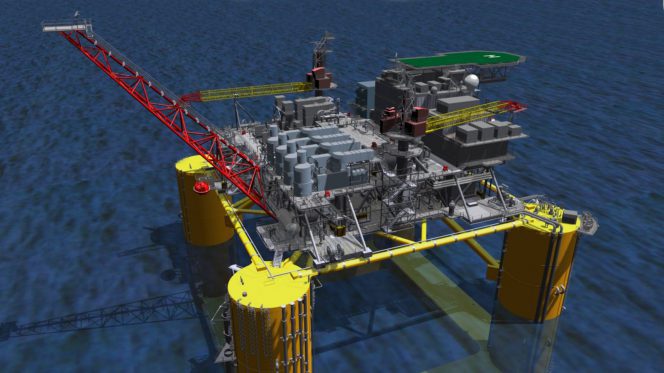 ---
Oceaneering said on Monday that the contract was for an electro-hydraulic steel tube control umbilical, and flying leads, totaling approximately nine kilometers in length.
According to the company, product design and engineering will start in the third quarter of 2018, with manufacturing expected to begin in 2019 at Oceaneering's facility in Panama City, Florida.
The contract work scope is expected to be completed by the second quarter of 2020.
Alan R. Curtis, Oceaneering's SVP and CFO, said: "We are very pleased to have won this contract with Subsea 7 and the opportunity to provide subsea products for another of Shell's deepwater projects.  This, and other recent contract awards, give us increased confidence in the improving levels of offshore activity, as we have been anticipating."
It is worth noting that Shell awarded Subsea 7 a contract for work at its deepwater Vito development in mid-June.
The contract scope covers the project management, engineering, procurement, installation and pull-in of two 12″ infield production flowlines with 10″ steel catenary risers (SCRs), one gas lift flowline and SCR, and the umbilical system.
Project management and engineering will take place in Houston, Texas, with support from Subsea 7's specialist technical Pipeline Group in Glasgow, UK. Offshore installation activities are scheduled for 2020 and 2021.
Vito development
The Vito development is owned by Shell (63.11% operator) and Equinor (36.89%). The field is located beneath more than 4,000 feet of water, approximately 150-miles southeast of New Orleans. The FID for the development was made in late April.
Vito will be Shell's 11th deep-water host in the Gulf of Mexico and is currently scheduled to begin producing oil in 2021. The development will consist of eight subsea wells with deep (18,000 feet) in-well gas lift.
According to Shell, Vito is expected to reach peak production of approximately 100,000 barrels of oil equivalent (boe) per day. The development currently has an estimated recoverable resource of 300 million boe.
Related news
List of related news articles