'Oceanic Breeze' brings Ichthys field gas to Japan
Japanese energy company Inpex has informed that the LNG Tanker Oceanic Breeze called in for the first time at Inpex's Naoetsu LNG Terminal in Joetsu City, Niigata Prefecture, Japan. The tanker has delivered a cargo of liquefied natural gas (LNG) from the INPEX-operated Ichthys LNG project in Australia.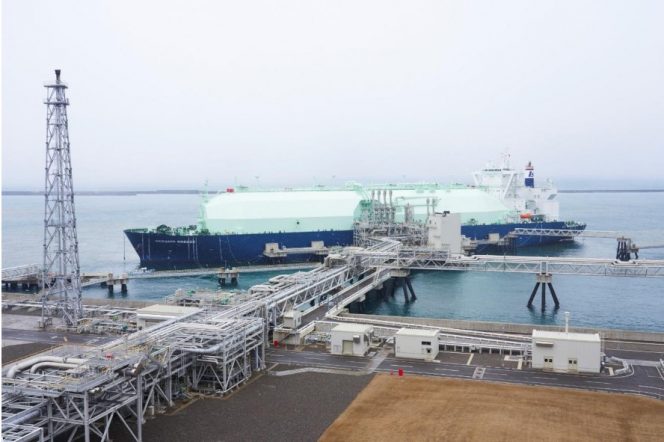 Oceanic Breeze is owned by Oceanic Breeze LNG Transport, a joint venture between INPEX Shipping Co., Ltd. (INPEX Shipping) (30%) and Kawasaki Kisen Kaisha Ltd. (K-Line) (70%), and designated to transport the 0.9 million tons per year of Ichthys LNG entitled to INPEX.
"Oceanic Breeze's transportation and delivery of Ichthys LNG to the terminal marks a significant milestone in Inpex's development of a global gas value chain business, positioned as one of the company's business targets outlined in Vision 2040 announced in May 2018. Going forward, INPEX will continue to strive to serve its customers with safe and stable supplies of natural gas, an environmentally friendly fuel," Inpex, which sanctioned the project back in 2012, said on Tuesday.
Inpex recently said that 2018 had been the most significant year in the INPEX-operated Ichthys LNG journey, as the company celebrated its first LNG export cargo and the official opening of Ichthys LNG onshore processing facilities.
With the operating project life of 40 years just starting, Inpex-run Ichthys LNG project will produce 8.9 million tonnes of LNG per year, and up to 1.6 million tonnes of LPG per annum, and 100,000 barrels of condensate per day at peak, drawing gas from the Ichthys field located in the Browse basin offshore W. Australia.
The Ichthys LNG Project is located in the Ichthys field within the northern Browse Basin about 220 kilometers north-west of Western Australia's Kimberley coast, at the western edge of the Timor Sea.