Ocyan scores new long-term gig for semi-sub rig
Brazilian offshore oil and gas industry services provider Ocyan has secured a new long-term operating deal for a semi-submersible rig, which will carry out operations offshore Brazil.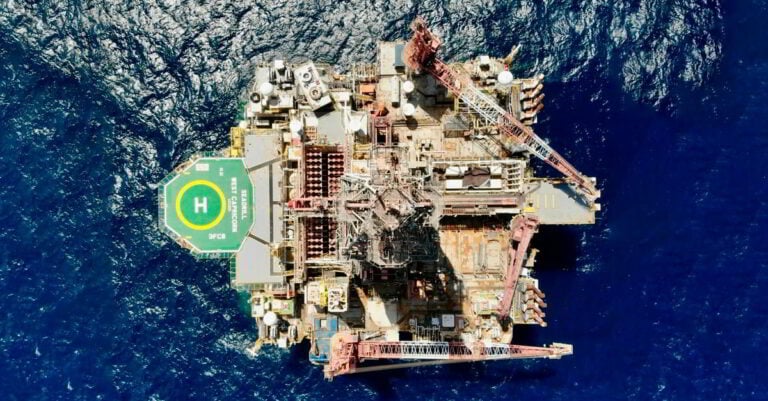 Ocyan reported on Thursday, 26 January 2023, that it had signed a new operating contract with PRIO, former PetroRio, with a duration of 730 days. This deal is for the 2011-built West Capricorn sixth-generation semi-submersible drilling rig. The rig is suitable for subsea services and drilling in water depths from 80 to 3,000 metres.
Heitor Gioppo, executive vice president of the drilling unit at Ocyan, remarked: "The contract is an important milestone because it shows recognition of Ocyan's technical capacity in the market, which is generating business in the area of ​​operating third-party assets. Winning this contract also reinforces our company's strategic position with independent operators in the drilling market, mainly in the domestic one."
The activities are expected to start in August 2023 and 160 jobs are planned for Ocyan members, all in offshore positions, for the execution of the contract with PRIO. Currently, the rig is in Trinidad and Tobago. Ocyan highlights that the rig will need to be reactivated when it arrives in Brazil.
As a reminder, Aquadrill, formerly known as Seadrill Partners, entered into a memorandum of agreement with PRIO in May 2022 to sell the semi-submersible drilling unit Capricorn for $40 million. At the time, Aquadrill explained that the rig was expected to be used by PRIO on its own acreage in Brazil, thereby removing it from open market tenders for drilling units.
However, PRIO said that the rig would be primarily used on its fields' revitalisation campaigns, but it could also be leased to third parties in the future. This rig is of a Fried & Goldman ExD millennium design and it was constructed by Jurong Shipyard in Singapore.
Meanwhile, Ocyan has been operating the Norbe VI rig for PRIO since July 2021, whose contract is in force until August 2023 and includes activities to revitalise the Frade field and develop Wahoo, in the Campos Basin.
"We remain attentive to opportunities, including new business in third-party assets in Brazil and abroad," concluded Gioppo.