Ocyan rig days away from starting field revitalisation gig for PetroRio
Brazilian oil and gas company PetroRio is gearing up to start its revitalisation campaign offshore Brazil with Ocyan's rig after its drilling programme for the Frade field received a green light from the country's oil and gas regulator.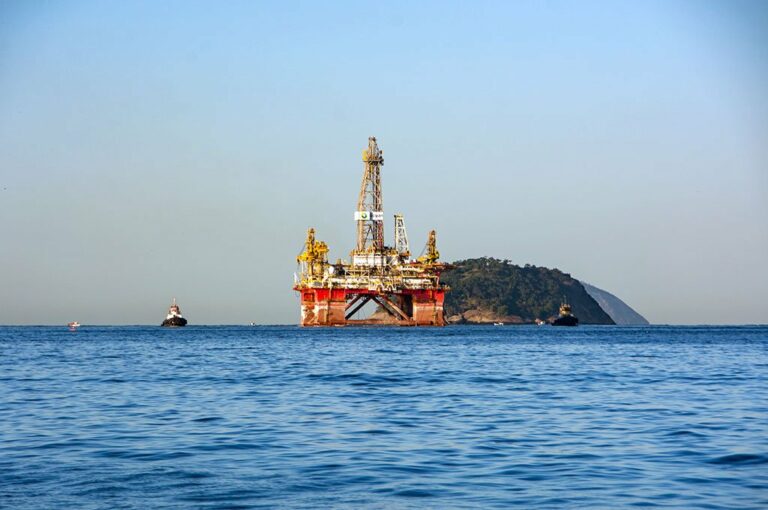 Located in the Northern Campos Basin off the coast of Brazil, the Frade field is a subsea development with wells tied back to a floating production, storage and offloading (FPSO) vessel. PetroRio owns 100 per cent of the Frade field, following deals with Petrobras and Chevron in January 2021 and March 2019, respectively.
After wrapping up the tie-back between the Polvo and Tubarão Martelo fields in July 2021 to create its first cluster, PetroRio revealed plans to create a second production cluster through the tie-back between the Wahoo and Frade fields. To this end, the Brazilian company submitted a development plan to the National Petroleum Agency, Natural Gas and Biofuels (ANP) in December 2021.
In an update on Monday, PetroRio informed that it was granted the operating licence for the drilling of new wells on the Frade field by the Brazilian Institute of the Environment and Renewable Natural Resources (Ibama).
PetroRio confirmed that Ocyan's semi-submersible Norbe VI rig – hired in July 2021 for the Frade field revitalisation campaign and the Wahoo field development –  was "mobilised to start the revitalisation campaign of the Frade field in the coming days."
The rig's contract was supposed to start in March 2022 based on the previously provided timeline. The project's expected capex includes $300 million for the tie-back, $360 million for well drilling, $100 million for subsea equipment, and $40 million for adjustments to the Frade FPSO and other items.
Moreover, the Wahoo project covers the drilling of four producer wells and two injector wells and the tie-back between the wells and the Frade FPSO. Located in Block C-M-101, the Wahoo discovery has 126 million recoverable barrels of oil (1C), according to the reserve certification issued on 1 January 2021 by D&M. The first oil from the Wahoo field is expected in early 2024.
When it comes to PetroRio's most recent activities regarding other fields, it is worth reminding that the company announced its decision to keep its interest in the Petrobras-operated gas field offshore Brazil earlier this month.
This decision was made because the previously set conditions for the sale to another company were not fulfilled.