OEEC '21: RVO presents Offshore Wind Guide 2022
The Netherlands Enterprise Agency (RVO.nl) has presented the Dutch Offshore Wind Guide 2022 at the Offshore Energy Exhibition & Conference (OEEC).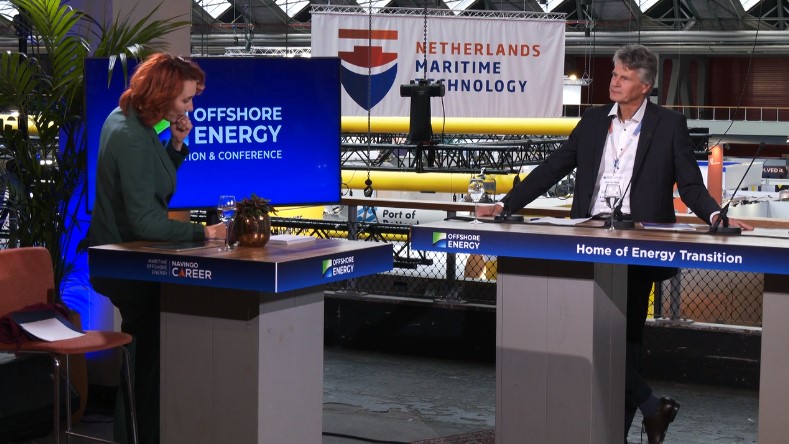 According to Henk van Elburg, RVO's senior project officer, the guide is sort of a shopping window for international market players and it explains what the Netherlands has to offer to the market.
"We see that offshore wind is becoming a mature market, so there is a lot of competition from other countries like Denmark, the UK, Germany, and we feel that, especially for SMEs companies, we could provide them with some extra support in internationalization," Van Elburg said.
RVO.nl plans to distribute the guide to the diplomatic network and hopes it will find its way to international governments since whenever an offshore wind farm is developed, the government has to confer with the right policy.