OET Editors' picks for Offshore Energy Conference
Our colleagues at Offshore Energy Exhibition & Conference are dotting the i's and crossing the t's for the eleventh OEEC in Amsterdam. Here's our OET editors' pick of speakers and topics that you shouldn't miss.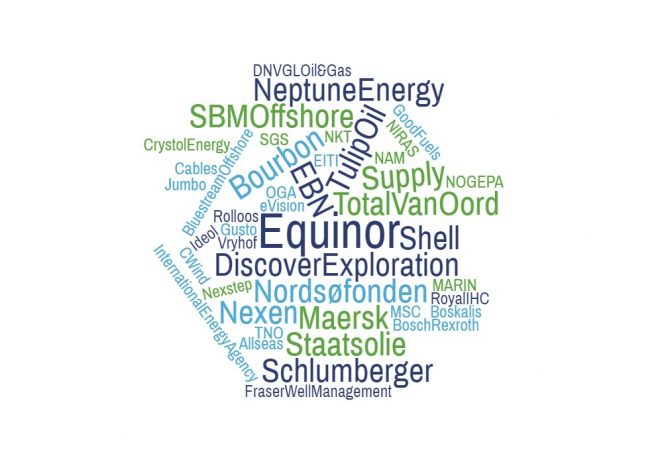 ---
Looking at the 2018 conference program one thing immediately becomes clear. OEEC addresses the entire lifecycle of the oil and gas industry AND the offshore wind industry. But what makes OEEC stand out, is how the program offers delegates a look across their own fences.
Take the Global Gas Event and the Global Oil Event. Both offer contributions from operators (Staatsolie Maatschappij Suriname, Nexen Petroleum, Neptune Energy), major contractors (SBM Offshore) and oilfield service providers (Schlumberger). There is no doubt that the executives from these companies will give interesting presentations of their views on the market.
But both events also offer views on the world around the gas and oil market. Independent analysts (DNV GL, LUX Research) will address peak demand in hydrocarbons, the impact of energy efficiency and decarbonization. Experts in economics and (geo)politics (Clingendael International Energy Programme, Crystol Energy) will offer insights about the impact of international politics and domestic upheaval on the energy markets. The Oil Event will also take a look at alternative transportation fuels (GoodFuels).
The Offshore Wind Conference – fully integrated into Offshore Energy since 2013 – does the same. The entire chain from wind farm developers to installation companies and suppliers is there (Van Oord, Boskalis, Ideol). But what catches our eye is the view on hydrogen as a backup for intermittent wind power (Equinor), attention for social risks and environmental risks in wind turbine supply chains (ActionAid) and the presentation of the Offshore Energy Outlook (International Energy Agency). At OET we hope that Tim Gould from the IEA will also pay attention to the Outlook's chapter "Offshore Energy Today"!
Jokes aside, this thread of looking both in depth at developments in industry as well as in breadth at the world around one's own job, one's own company, one's own part of the industry, runs through the conference.
The team of OET will surely be attending the sessions Exploration in a mature basin, Late life operations, Innovation, Collaboration and Cost-reduction and Decommissioning and re-use. In addition to our pick, the Offshore Energy Conference offers many more sessions that could be of interest to you. Watch this space for information or go directly to the Offshore Energy Conference program.
About Offshore Energy
Offshore Energy attracts a global audience of offshore energy professionals and features an exhibition where over 600 companies will showcase their products and services. Offshore Energy covers both the exploration and production of conventional energy resources, oil & gas, and the renewable part of the energy mix such as offshore wind and marine energy. To register, click here.
This year's Offshore Energy Exhibition & Conference will be held on (22), 23 & 24 October 2018.
---
Related news
List of related news articles