ONE, Wan Hai pay $2.65 M in civil penalties
Prominent container shipping lines Ocean Network Express Ptd. Ltd. (ONE) and Wan Hai Lines, Ltd. and Wan Hai Lines (USA) Ltd. (Wan Hai) have paid a combined total of $2.65 million in civil penalties to resolve allegations of misconduct brought by the U.S. Federal Maritime Commission.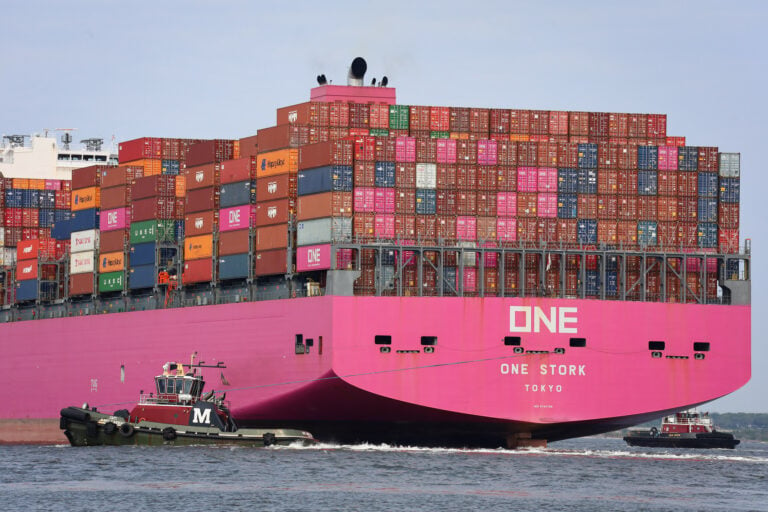 Singapore-based ONE entered into a compromise agreement with the FMC in April to resolve allegations it violated regulations by charging detention fees when appointments were unavailable during allocated free time for equipment returns. As part of the agreement, ONE has agreed to pay a civil penalty of $1.7 million. The deal also incorporates a new provision requiring ONE to provide restitution to affected shippers in the form of refunds and waivers. By embracing this compromise, ONE has also affirmed its commitment to comply with the Ocean Shipping Reform Act of 2022 and the Interpretative Rule on Detention and Demurrage.
Separately, the commission reached a settlement agreement with Taiwanese shipping line Wan Hai Lines, Ltd. and Wan Hai Lines (USA) Ltd. (Wan Hai) to close an Order of Investigation and Hearing issued in December 2021. Wan Hai agreed to pay $950,000 in civil penalties to address allegations that it violated regulations related to charges for empty container returns. In addition to payment of a civil penalty, Wan Hai refunded the impacted shippers all detention charges collected under the invoices at issue and has implemented corrective actions to prevent future violations and ensure compliance with the Commission's Interpretive Rule on Detention and Demurrage.
"The agreements being announced today send a clear message to international shipping community that ocean carriers must fully comply with the U.S. legal obligations. I commend our Bureau of Enforcement, Investigations, and Compliance for their efforts, which resulted in both meaningful civil penalties, and relief for impacted shippers," said Federal Maritime Commission Chairman Daniel B. Maffei.
In June 2022, Hapag Lloyd AG paid $2 million in civil penalties to resolve allegations it violated 4regulations related to the assessment of detention charges.
A compromise agreement, such as the agreement concluded with ONE, is reached prior to the commission initiating formal enforcement action against a targeted entity. A settlement agreement, such as the one reached with Wan Hai, concludes an ongoing enforcement proceeding. Both ONE and Wan Hai did not admit to any violation of the law.
Civil penalties are paid directly to the General Fund of the U.S. Treasury.