OPEC boosting oil production next month, wary of second COVID-19 wave
The Organization of the Petroleum Exporting Countries and its allies, also known as OPEC+, have agreed to increase supply from August as the global economy recovers from the COVID-19 pandemic.
It is worth saying straight from the off that OPEC+ has been cutting oil production since May by 9.7 million barrels per day, or 10 per cent of global supply after the virus destroyed a third of global demand.
This level of cuts was supposed to last until 30 June but was extended until 31 July to hasten the recovery of the oil prices.
From August, cuts will officially go down to 7.7 million bpd until December. It must be said that the effective production cuts would be deeper because countries which overproduced in May and June would make extra cuts in August and September to make up. As a result, total cuts would end up amounting to somewhere between 8.1 million to 8.3 million bpd.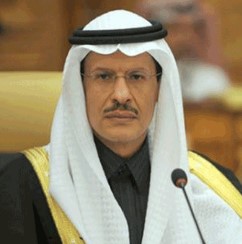 According to Reuters, Saudi Arabian Energy Minister Prince Abdulaziz bin Salman said after the 20th meeting of OPEC' Joint Ministerial Monitoring Committee (JMMC): "As we move to the next phase of the agreement the extra supply resulting from the scheduled easing of production cuts will be consumed as demand continues on its recovery path".
He added that Saudi oil exports in August would remain the same as in July because about 0.5 million bpd of extra barrels the kingdom was set to pump would be used domestically.
However, fears of a second wave of coronavirus are a major concern for the market and OPEC+ said in documents seen by Reuters that "a second strong wave" could deepen the hit to demand to 11 million bpd this year. So far this year, the demand fall stands at around 9 million bpd.
Under such a negative scenario, OPEC would fail to address a huge global stocks overhang by the end of the year, it said. Reuters stated that such a scenario could also put in jeopardy OPEC's plans to supply an extra 6 million bpd of crude to the market next year.
107 per cent conformity with cuts
The meeting of the JMMC took place via videoconference on Wednesday. The Committee reviewed the monthly report prepared by its Joint Technical Committee (JTC) and developments in the global oil market since its last meeting in June.
According to a statement from Wednesday, OPEC and non-OPEC countries were at a level of 107 per cent conformity in June 2020. The Committee noted that removing the credit for over-conformity results in a conformity level of 95% in June 2020, the highest since the inception of the Declaration of Cooperation (DoC) between the member states in January 2017.
It requested underperforming participating countries to submit their plan for implementation of the required compensation for the month of June 2020 to the OPEC Secretariat by the end of July 2020.
The JMMC observed that there were encouraging signs of improvement as economies around the world open up. While there could be localized or partial lockdowns re-imposed in some places, the recovery signs are clear, both in physical and futures markets.
The Committee also noted that seasonality is more pronounced this year, due to the pandemic. For many DoC participants, there will be an increase in demand for utilities, as well as changes in travel patterns, boosting domestic demand for gasoline and diesel. As a result, the impact on participating countries' exports will be limited.