Orange Inaugurates Kanawa Subsea Cable
Orange has inaugurated its new Kanawa submarine cable in Kourou and strengthens connectivity in French Guiana and the Antilles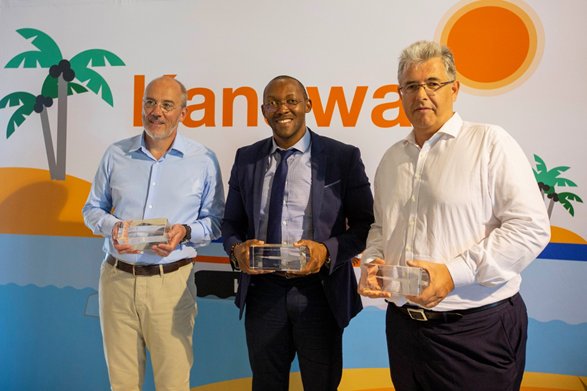 The official inauguration of the Kanawa submarine cable took place in Kourou in the presence of François Ringuet, Mayor of Kourou, Thierry Kergall, Orange French Guiana Antilles Director and Stéphane Richard, Chairman and CEO of Orange.
This 1,746 km-long cable linking French Guiana and Martinique was financed entirely by Orange.
Completed in under two years, this cable will support and anticipate the strong growth in digital uses and improve the quality of the network.
The cable was named Kanawa in reference to the traditional Amerindian boats that provided a means of exchange between the islands.
The last stages of the installation are being completed. This is the final stage of the project before the operational and commercial startup of the cable – scheduled for the end of January.
Kanawa benefits from WDM (Wavelength Division Multiplexing) which can increase the capacity according to needs without requiring any new submarine work. Made up of two pairs of fibres, Kanawa can send up to 100*100Gbit/s or 10 terabits/s and is one of the most powerful cables in the region.
Kanawa is the fruit of Orange's expertise at every stage of the submarine cable project, from the design phase, to laying it across the seabed and then its operational management. Orange Marine, a wholly-owned subsidiary of the Orange Group laid the cable connecting Kourou to Schœlcher in Martinique.
"With its demographic growth and the growth in uses, French Guiana is one of the most dynamic territories for digital technology. We built Kanawa to meet this need for speed and to secure this region's connection to the global network. This submarine cable, which we are inaugurating today, will connect French Guiana and Martinique and represents an investment of €35 million for Orange," said Stéphane Richard, chairman and CEO of Orange.