Orbital preps O2 tidal turbine for spring launch
Scottish developer of floating tidal technology Orbital Marine Power is completing the final assembly of the O2 tidal turbine ahead of its launch at the European Marine Energy Centre (EMEC) planned for this spring.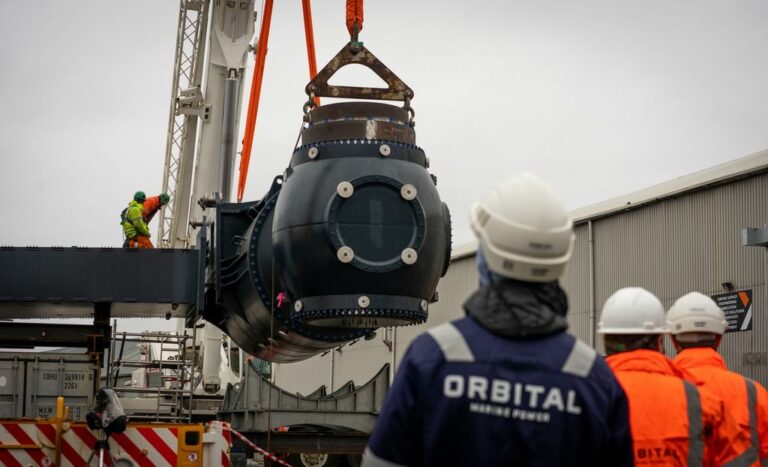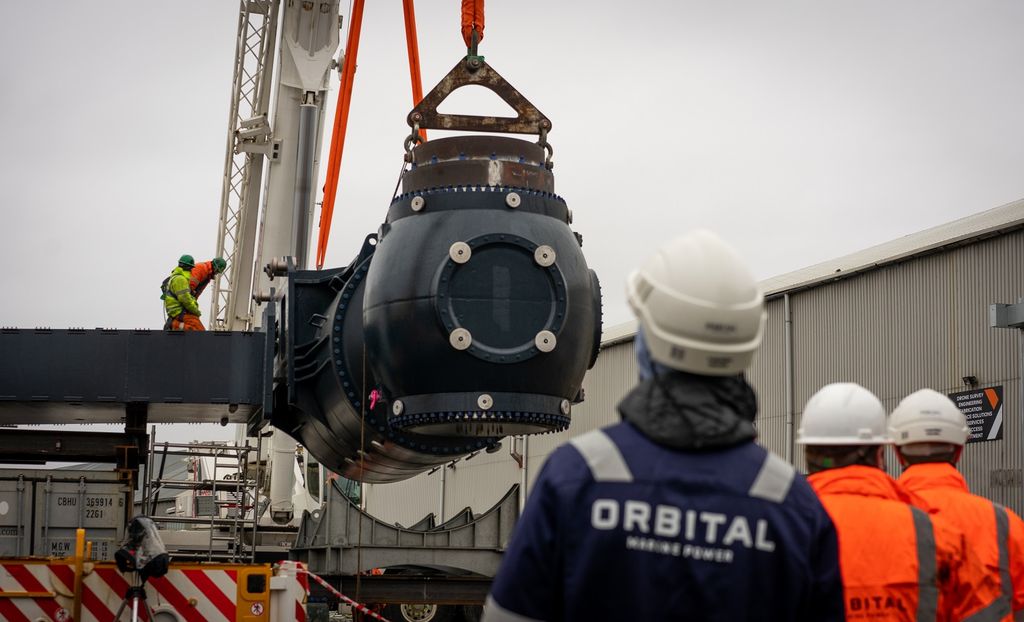 The final assembly works on the O2 turbine are gathering pace at TEXO Group's quayside facilities in Dundee, where Orbital Power's team already attached two 1MW nacelles to the superstructure last week.
The fully integrated drivetrain solution, covering both nacelles and pitching hubs, has been delivered to Orbital Marine by the Swedish-based engineering and manufacturing giant SKF.
The 10-metre composite blades for the turbine have also been supplied to Orbital Marine by A C Marine & Composites (ACMC).
With rotor diameters of 20 metres, the O2's blades will have a 600 square metre rotor area, and are said to be the largest ever on a single tidal generating platform to date.
In parallel, Orbital Power is carrying out a range of commissioning works along with systems checks and tests to prepare the turbine for launch in the second quarter of 2021, according to the company.
---

Following the launch, the turbine will be towed to Orkney and installed onto its mooring system and grid connection at EMEC's Fall of Warness test site where tidal speeds can exceed 3 m/s.
Once installed, the 2MW O2 tidal turbine will become the world's most powerful operational tidal turbine, capable of meeting the electricity demand of over 1,700 UK homes every year.