ORIC Names Executive Manager
The new Orkney Research and Innovation Campus (ORIC) in Stromness has appointed John McGlynn as an executive manager.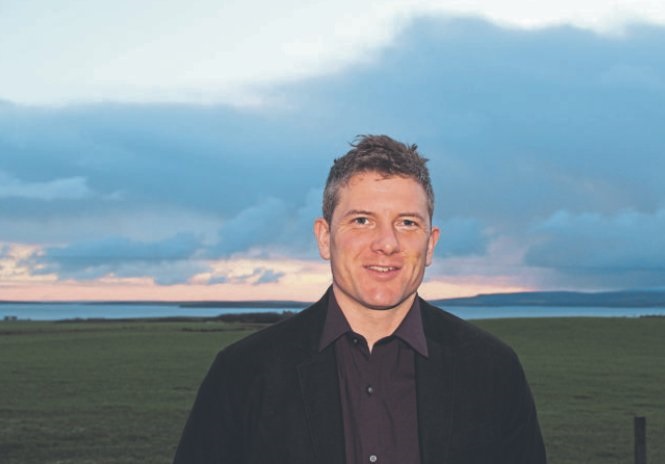 McGlynn will be joining the organisation from Sustainable Marine Energy in Kirkwall where he was the company's head of commercial development.
Originally from Dublin, McGlynn has been involved with Orkney's renewable energy sector since he relocated to the island to study for an MSc in renewable energy development at Heriot Watt University in Stromness in 2009.
His background in the tidal, ocean energy and broader low carbon sector includes working for Scotrenewables Tidal Power (now known as Orbital Marine Power) and the Inter-American Development Bank.
McGlynn's role at ORIC will include developing and implementing the organisation's strategy, leading on business and marketing plans and responsibility for working with tenants and stakeholders involved in the project.
ORIC is a joint venture led by Highlands and Islands Enterprise (HIE) and Orkney Islands Council (OIC) to support the growing research and innovation activity and the expansion of companies in Orkney's marine renewable energy sector and other innovative business areas. The project involves the renovation of the Old Academy and the former Stromness Primary School.
While the Old Academy is already home to the European Marine Energy Centre, Heriot Watt University's International Centre for Island Technology, Aquatera, SULA Diving, the campus project is designed to attract additional research activities to Orkney, both from the commercial and academic worlds, and build on the wealth of knowledge and experience that has been built up locally.
Work on the campus, funded by HIE, OIC and the Scottish Government, is well underway with the first phase of work at the Old Academy to be complete in February and a further phase at the old Stromness Primary School to reach completion in the summer.
Tracy Shimmield, chair of ORIC, said: "We are delighted to appoint John and we look forward to working with him to bring this important development to fruition. We are currently working with all our partners to develop this vital centre which will support the growth of existing businesses and the creation of new ones, in turn providing more opportunities to attract and retain more people to live, work and study in Orkney."
HIE is investing £4.65 million in the campus project, including £1.48 million of European Regional Development Fund (ERDF) money. OIC is investing £2 million, including £0.5 million of Scottish Government Regeneration Funding, in addition to transferring ownership of the Old Academy and former Stromness primary school to the partnership.