Ørsted picks CRP Subsea's cable protection system for Greater Changhua 2b & 4
CRP Subsea has been awarded a contract by Ørsted to provide NjordGuard, an integrated cable protection system, for the Greater Changhua 2b and 4 offshore wind farms in Taiwan.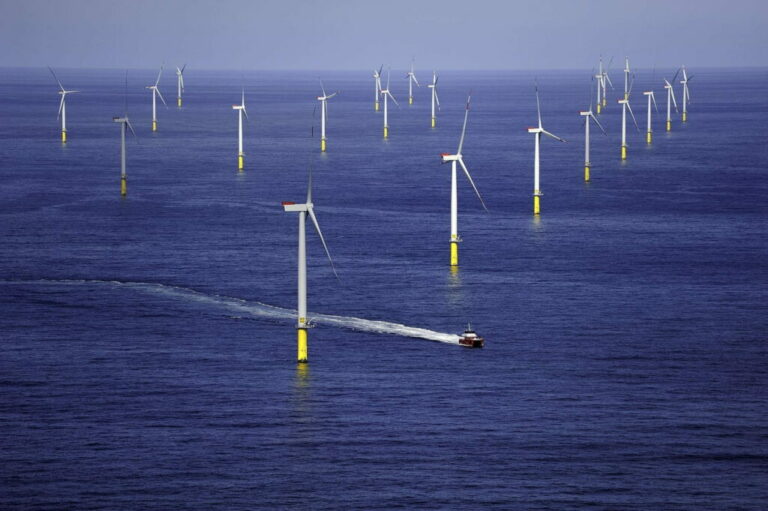 Under the contract, CRP Subsea will supply a total of 142 NjordGuard cable protection systems, which will protect all inter-array and export cables at the offshore wind projects.
Production of the 142 NjordGuards will take place in the northwest of England at CRP Subsea's purpose-built manufacturing facility.
Project engineering works will commence immediately, said the company, with installation activities scheduled for execution in 2024.
The Greater Changhua 2b and 4 offshore wind farms will comprise around 65 wind turbines with an individual capacity of 14 MW, installed some 35-60 kilometers off the Changhua coast.
LS Cable & System is responsible for the supply of high-voltage subsea, while the Netherlands-based Twentsche KabelFabriek (TKF) will deliver close to 200 kilometers of inter-array cables for both projects.
In 2018, Ørsted secured 920 MW of grid capacity for the offshore wind farms in Taiwan's first competitive price-based auction with no mandatory local content requirements.
Two years later, the developer signed a corporate power purchase agreement (CPPA) with Taiwan Semiconductor Manufacturing Company (TSMC) for the offtake of the full production from Changhua 2b and 4.