Overhauled MeyGen turbines to be redeployed in single offshore operation
SIMEC Atlantis Energy has retrieved two tidal turbines from its flagship MeyGen tidal energy project for maintenance operation, currently being performed at Nigg Energy Park in Scotland.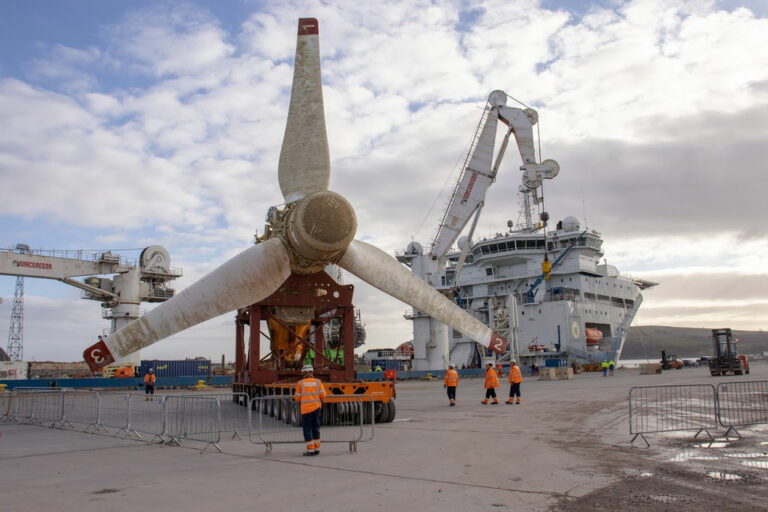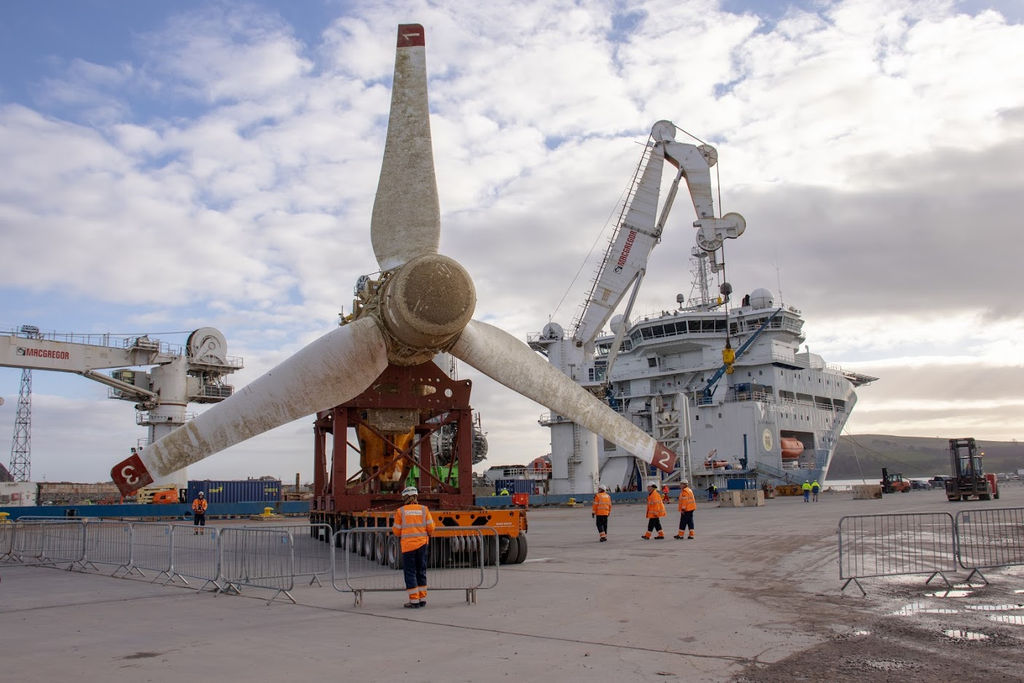 The 1.5MW turbines – SIMEC Atlantis' AR1500 and Andritz Hydro Hammerfest AH1000 MK1 – have been retrieved onshore for planned quarter-life maintenance.
While in the workshop, the turbines have undergone basic routine maintenance, including oil and filter changes, and will soon be ready for reinstallation at the MeyGen site in Caithness.
Currently, there is very limited availability for suitable offshore vessels, according to SIMEC Atlantis.
With this in mind, the company said it will be installing both turbines in one offshore operation, reducing overall costs when compared to two separate vessel hires.
To remind, the MeyGen project's Phase 1A involved the installation of the AR1500 onto a gravity-based foundation, alongside three other AH1000 MK1 turbines, to form an array of 6MW.
Since the installation in 2016, the MeyGen tidal array continues to generate clean, renewable energy, and to date has generated over 37GWh of clean, renewable tidal energy for the UK gird.
Graham Reid, CEO of SIMEC Atlantis, said: "Having had a chance to reflect after 6 months with the company I am so proud of the team and all they have achieved. It's great to look back at the story of MeyGen, the milestones and achievements, and it reminds us all how far we have come. My focus is the delivery of our projects and I am pleased with the progress we are making".
Reid said earlier that the next round of the UK's contract for difference regime, expected to be launched in December 2021, could present SIMEC Atlantis with the opportunity to develop MeyGen Phase 2 – utilising the consents, grid connections and licences that are already in place to take the existing capacity to 86MW.