Peterson to keep on supporting Shell's North Sea operations
Energy logistics provider Peterson has inked a new contract with Shell for the provision of quayside support, warehousing, road transport, customs formalities, and fuel across the energy major's Southern North Sea assets.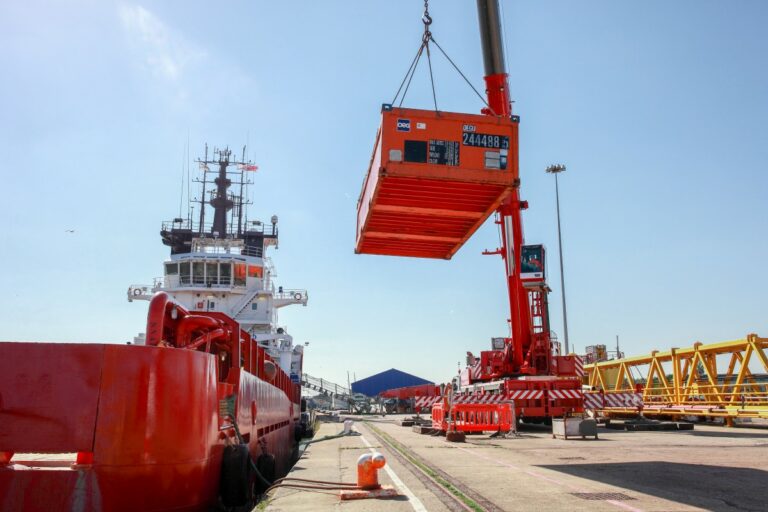 Peterson informed on Monday that it had signed a new contract with Shell to provide supply base services from the Port of Lowestoft, explaining that the new contract follows the expiry of a seven-year-old contract and strengthens the long-term partnership between Peterson and Shell in the region.
In addition, the new contract helps secure jobs in Suffolk and the surrounding areas, based on Peterson's statement, which explains that the firm will use its facilities at the Port of Lowestoft to deliver integrated logistics services in support of Shell's Southern North Sea assets. Peterson has been supporting Shell since 2015 and the previous contract extension with the energy major was secured in June 2020.
Jason Hendry, Managing Director for England and Renewables Strategy at Peterson, remarked: "We are delighted to welcome the new contract with Shell and look forward to continuing to support them with our integrated logistics services. Not only does this contract reflect our commitment to the local area, but it ensures the stability of the existing workforce and opens opportunities for future growth and new jobs including apprenticeships."
Furthermore, the firm outlines that its Lowestoft supply base is ideally situated to support its existing Southern North Sea customer base and potential new customers in the oil and gas, nuclear and renewable energy sectors.
Located in the English county of Suffolk, the Port of Lowestoft is a harbour owned by Associated British Ports, which has direct access to the North Sea. Peterson installed a fuel facility at its Lowestoft site in 2020, enhancing the capability of the base and giving oil and gas operators and windfarm developers an incentive to use it as their port of choice.
When it comes to Peterson's aims and ambitions, it is worth noting that the firm revealed its sustainability goal in October 2021, while the Edzell facility was the first site to be certified as carbon neutral earlier in 2021.
Earlier this month, the energy logistics provider reiterated that plans were underway to achieve the same status for the remaining sites and provided an update on the progress it made in advancing its aim of reaching a carbon-neutral status by the end of 2022.