Petrobras' new FPSO heads to the pre-salt field offshore Brazil
Singapore's Sembcorp Marine, through its Brazilian subsidiary Estaleiro Jurong Aracruz (EJA), has achieved an operational milestone with the completion of P-71, its second floating, production, storage and offloading (FPSO) vessel project for Tupi B.V.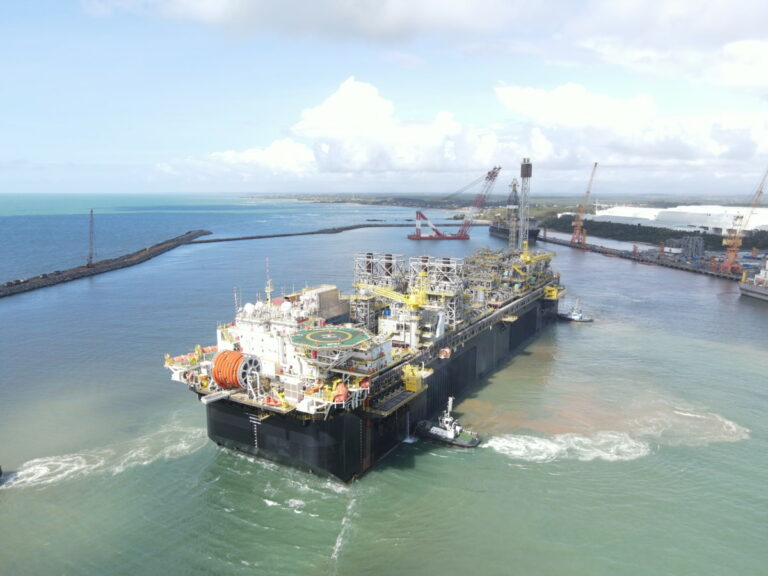 Sembcorp said on Tuesday that the newbuild FPSO vessel, P-71, sailed away from EJA's shipyard and will be deployed to the ultra-deepwater Itapu field in the pre-salt layer of Brazil's Santos Basin.
When launched into operation, P-71 will produce up to 150,000 barrels of oil per day (BOPD). Measuring 316m in length and 54m in width, P-71 has a 1.6-million-barrel storage capacity and can accommodate 166 persons.
The FPSO hull arrived from CIMC Raffles shipyard in China to Brazil back in March 2020. Originally designed for the Tupi field, the FPSO underwent modifications and integration at EJA for deployment at the Itapu field after Petrobras' decision to focus on deep and ultra-deep waters.
EJA's P-71 work scope included fabricating six modules, pipe-racks and a flare, and integrating them on the vessel along with other modules and items supplied by the customer. EJA also executed modification works on the FPSO's topsides and hull to meet Itapu field requirements.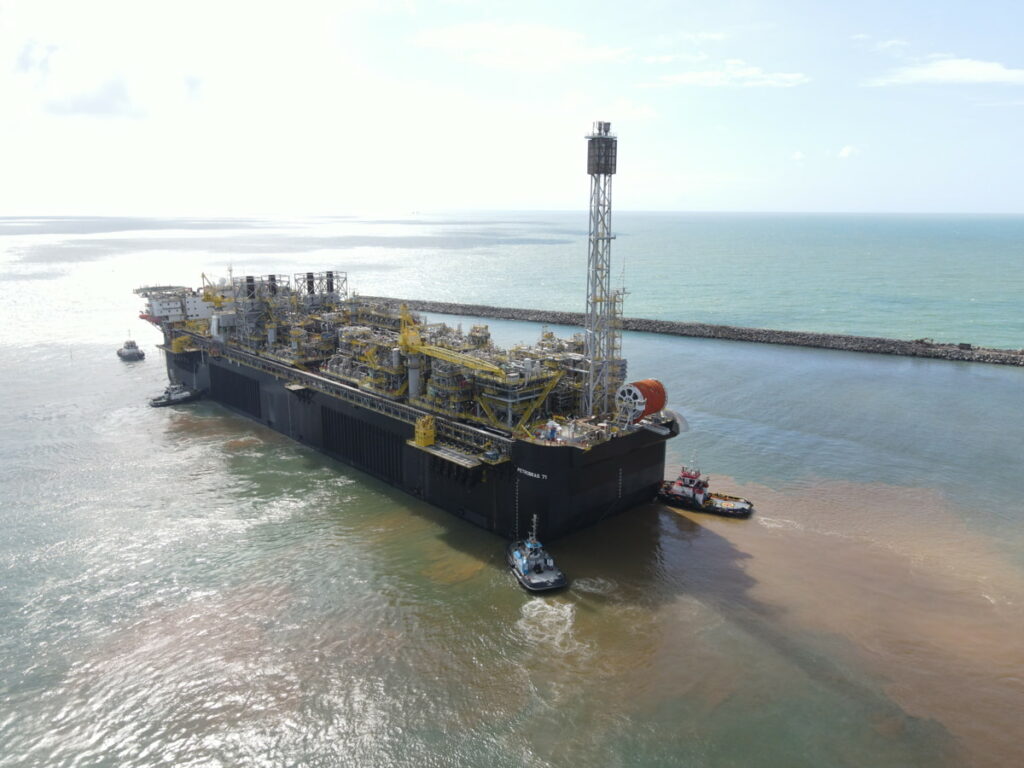 EJA President, T. Guhan, said: "Despite pandemic-related challenges which affected the project over a period of 20 months, EJA successfully delivered the P-71 FPSO on schedule, cementing its status as a premier facility in Brazil capable of taking on full engineering, procurement, construction and commissioning work for large-scale offshore projects."
In a separate statement on Monday, Petrobras also confirmed the FPSO's departure from the shipyard, adding that it will start operating in December 2022. The vessel should reach its peak production by the end of 2023.
The unit belongs to Petrobras and will be the last in the series of replicants, also composed of P-66, P-67, P-68, P-69, and P-70. These units feature high production capacity, advanced operating technologies and emissions reduction, with the same replicated engineering design.