Sembcorp Marine hired to modify ex-Tupi FPSO for deepwater deployment
Sembcorp Marine, through its Brazilian subsidiary Estaleiro Jurong Aracruz (EJA), has secured an amendment contract from Tupi B.V. valued at about $175 million for modification work to be completed on the P-71 FPSO.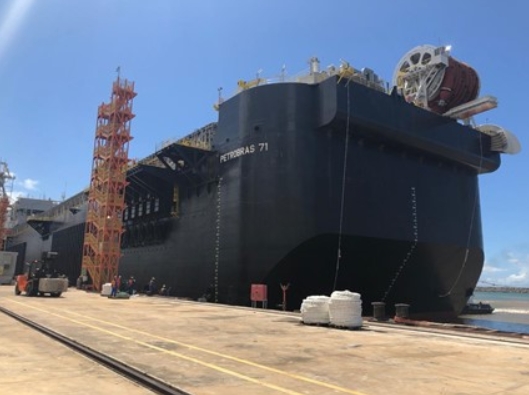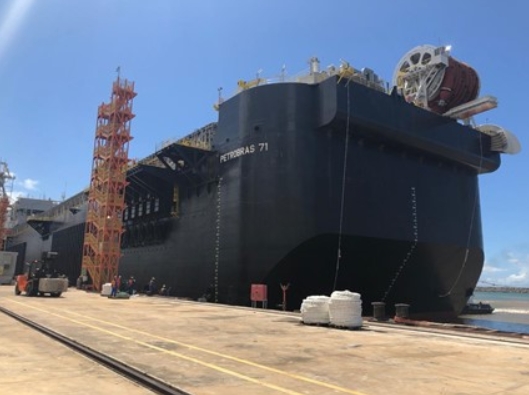 EJA was previously hired to deliver modules construction and integration for the FPSO P-71.
Originally designed for the Tupi field, the FPSO P-71 will now undergo modification and integration at EJA for deployment at the Itapu field, Sembcorp Marine said last week.
Namely, Petrobras decided last October to reassign the FPSO P-71 from the Tupi field to the Itapu field offshore Brazil in an effort to focus on deep and ultra-deep waters. As a result, the bidding for the charter of the platform that would serve the Itapu project was cancelled.
It was also agreed to prepare a new Development Plan (DP) for the Tupi field, where the FPSO was originally supposed to be used. The DP is expected to be delivered to the ANP in 2021.
EJA's scope of work includes modification of existing systems and integration of additional systems to the vessel.
The P-71 is the sixth unit from a series designed to operate in the pre-salt layer. Measuring 316m in length and 54m in width, the FPSO P-71 is capable of handling 150,000 barrels of oil per day and six million standard cubic metres of natural gas in operation.
It has a storage capacity of 1.6 million barrels of oil and can accommodate 160 people. The vessel is expected to be delivered in the last quarter of 2022.
Guhan Thangavelu, President of EJA said, "Our EJA Yard, noted to be one of the largest and most advanced yards in Brazil for offshore products and solutions, is strategically located on the east coast of Brazil to service field developments in the Atlantic, Gulf of Mexico and West African sectors. This project provides an opportunity to showcase EJA's capabilities to undertake large scale and complex engineering projects with quick design adaptation and superior subsea layout".
"We thank Tupi B.V. and its partners for choosing Sembcorp Marine and the EJA team to deliver another floater to augment its world-class assets for deployment in deep and ultra-deep waters. Amid the pandemic-induced challenges, we remain committed to the safe and timely execution of the project".
In September 2019, EJA delivered the newbuild FPSO P-68 to Tupi B.V. which is currently deployed at the ultra-deepwater Berbigão and Sururu fields in Brazil's Santos Basin. Petrobras started oil and natural gas production from the Berbigão field in November 2019.