Petrobras ordered to withdraw payments to SBM Offshore
A Brazilian court has ordered Petrobras to stop paying a part of monthly payments to SBM Offshore for certain FPSO leases, in relation to a years long corruption probe over improper payments to Petrobras' executives in the period before 2012.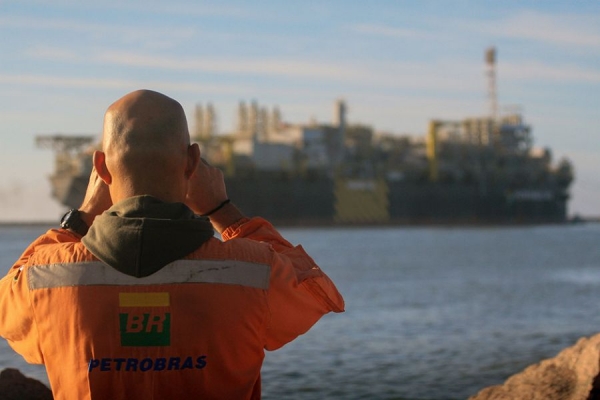 SBM Offshore on Thursday said that an interim judge in Brazil ordered Petrobras to start withholding a percentage of monthly payments due to SBM Offshore under certain charter contracts in escrow as collateral in respect of the Improbity Lawsuit.
The lawsuit was filed by the Federal Prosecutor's Office in December 2017, based on the Brazilian Improbity Act with the Federal Court in Rio de Janeiro against, among others, SBM Offshore. The Federal prosecutor asked the court to impose a provisional measure as a means to secure payment of damages potentially awarded.
The decision to withdraw certain amounts of monthly payments references the fact that SBM Offshore is headquartered overseas and that recovery from the company of any damages may depend on international legal cooperation and (un)availability of assets in the future, the FPSO specialist said.
According to SBM Offshore, before taking a decision on the amounts to be withheld, the judge is requesting more information from Petrobras and SBM Offshore.
SBM Offshore 'strongly disagrees'
"Petrobras is requested to indicate its interest in becoming a plaintiff in the Improbity Lawsuit as well as to present evidence on the impact of the retention of amounts. The Company is requested to provide financial information on the contracts that are part of the object of this litigation. The Federal Government is also requested to indicate its interest in this litigation," SBM Offshore added.
The Dutch provider of floating production units added: "The Company strongly disagrees with the interim decision, is seeking further clarification and is taking all appropriate measures to defend its interests. The Company will inform the markets if and when new information becomes available."
Furthermore, SBM Offshore said that over the past months, the discussion between the Ministry of Transparency, Oversight and Control (Ministério da Transparência, Fiscalização e Controle – "MTFC"), the General Counsel for the Republic (Advocacia Geral da União – "AGU"), Petrobras and SBM Offshore relating to the leniency agreement have progressed.
"The Company has contacted the parties in this discussion to evaluate next steps in light of the development in the Improbity Lawsuit. Under the current circumstances, the Company cannot guarantee that a satisfactory resolution will be reached," SBM Offshore said.
According to 2017 numbers, SBM Offshore was responsible for the operations of 14 units and the maintenance of 16 units in the lease fleet across the globe consisting of 13 FPSOs, 1 FSO, 1 MOPU, and 1 Semi-submersible unit.
In 2017, Brazil accounted for the largest share of the SBM Offshore's fleet operations with a total of seven FPSOs offshore Brazil with a production capacity of 870,000 bopd.
Offshore Energy Today Staff