Petrolis wins contract for Kaombo Sul FPSO hook-up and mooring
Offshore technical assistance company Petrolis has won a contract from Saipem for hook-up and mooring activities on Total's FPSO Kaombo Sul to be located on Block 32 off Angola.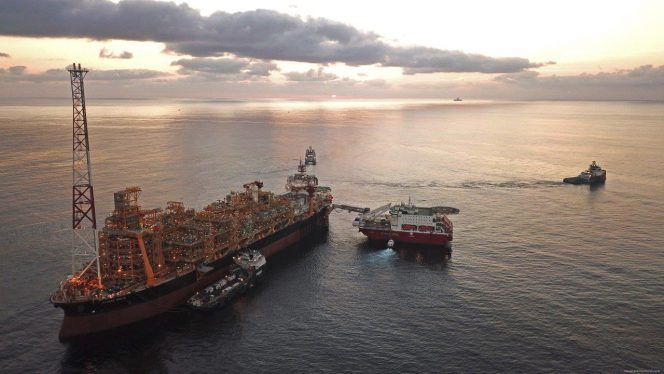 ---
Petrolis said on Wednesday that the company was chosen for the hook-up and mooring of the FPSO Kaombo Sul (Kaombo South) by Saipem following successful completion of such activities on the FPSO Kaombo Norte (Kaombo North), which started production in July.
It is worth mentioning that Saipem was awarded a $4 billion contract for the conversion and delivery of two FPSOs for the Kaombo project, following the final investment decision made by operator Total in April 2014.
Saipem awarded the work to Petrolis' rigging and rope access teams which would be split into an onshore and offshore scope.
Namely, the onshore scope of work is scheduled to occur in Singapore during September 2018. The company's team will perform site integration tests (SITs) at Keppel's shipyard.
The offshore scope of the contract will be conducted in Angola from January 2019 until the FPSO's sail away date, which is yet to be decided.
Petrolis was contracted to perform FPSO mooring activities, SURF assistance activities, and FPSO hook-up activities offshore.
Thierry Copros, Petrolis' general manager, told Offshore Energy Today that the estimated value of the contract will be around 2 million euros ($2.35 million) per FPSO. The spokesperson added that the contract would be executed by 30 people.
Kaombo project
Kaombo, currently the biggest deep offshore development in Angola, is located some 260 kilometers off the coast of Luanda, the capital of the country.
Total is the operator of Block 32 and the Kaombo project with a 30% participating interest, along with Sonangol P&P (30%), Sonangol Sinopec International 32 Limited (20%), Esso Exploration & Production Angola (Overseas) Limited (15%), and Galp Energia Overseas Block 32 B.V. (5%) as its partners.
The field was brought online through the FPSO Kaombo Norte which will produce an estimated 115,000 barrels of oil per day. The second FPSO, the Kaombo Sul, is expected to start up next year.
Overall production of the project will reach an estimated 230,000 barrels of oil per day at peak, and the associated gas will be exported to the Angola LNG plant. A total of 59 wells will be connected to the two FPSOs, both of which are converted very large crude carriers.
Together, they will develop the resources of six different fields (Gengibre, Gindungo, Caril, Canela, Mostarda, and Louro) over an area of 800 square kilometers in the central and southern part of the block.
Offshore Energy Today Staff
Related news
List of related news articles