Petronas hires Japan's rig owner for drilling gig offshore Sarawak
Japan's offshore drilling contractor Japan Drilling Co. (JDC) has been awarded a new deal for one of its rigs by Petronas Carigali for operations offshore Malaysia.
Under the drilling contract awarded by Petronas Carigali to NABA Drilling, JDC's subsidiary company Hakuryu 5 and its agent in Malaysia, NABA Drilling, agreed to provide drilling services with the Hakuryu-5 semi-sub rig for operations offshore Sarawak, Malaysia.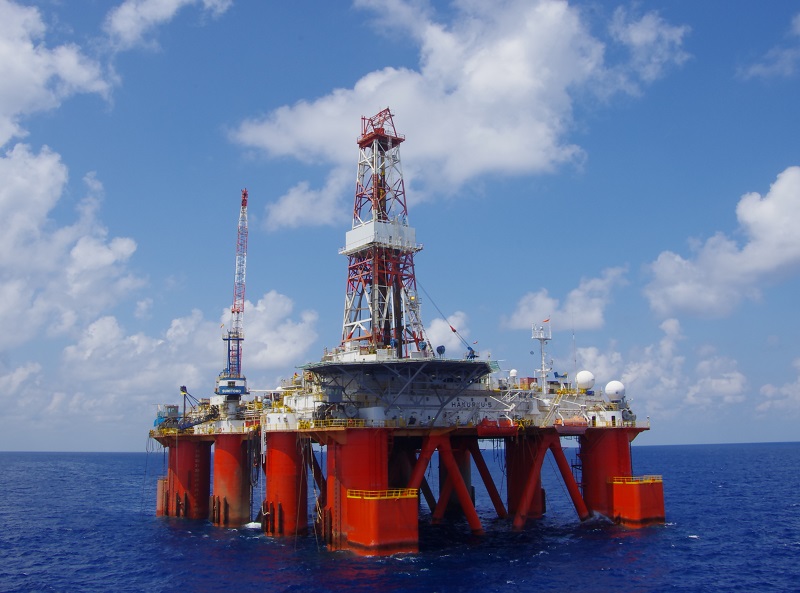 JDC revealed last Friday that the rig's contract is for four firm wells and includes six optional wells. The deal with Petronas Carigali is expected to start around the third quarter of 2022. No financial details have been revealed about the contract at this point.
Designed through the engineering collaboration of JDC and Mitsubishi Heavy Industries and commissioned in July 1977 at Mitsubishi Hiroshima Shipyard, the Hakuryu-5 rig is a twin lower hull, column stabilized, propulsion-assisted semi-submersible drilling unit. The rig was designed to perform drilling operations in a maximum of 1,640 ft (option 1,970 ft) of water with 3,600 m tons of deck load.
In January 2022, Inpex awarded a contract to the Hakuryu-5 rig for drilling operations offshore Japan and, earlier this month, Inpex started carrying out exploration drilling off Japan's Shimane and Yamaguchi prefectures.
In February 2022, JDC won another deal through its subsidiary company, PT. Japan Drilling Indonesia, for the provision of a jack-up drilling rig Hakuryu-11. This rig should start operations offshore Indonesia around July or August 2022.