PHOTO: Aasta Hansteen spar heads to Norwegian Sea in biggest tow-out operation since 1996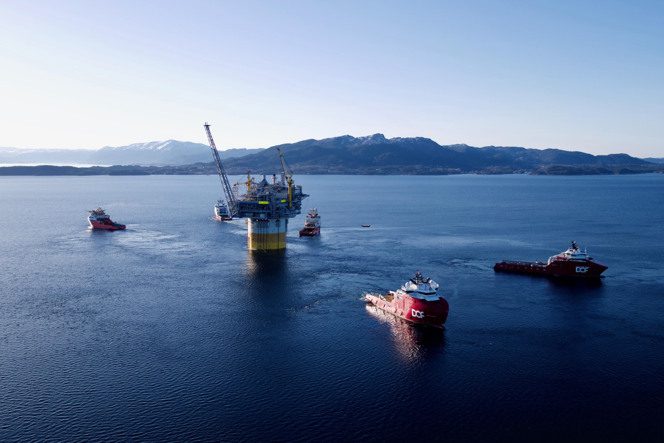 The world's largest and Norway's first spar platform, the Statoil-operated Aasta Hansteen, has started its journey from a yard in Norway to its final location, the Aasta Hansteen gas field in the Norwegian Sea.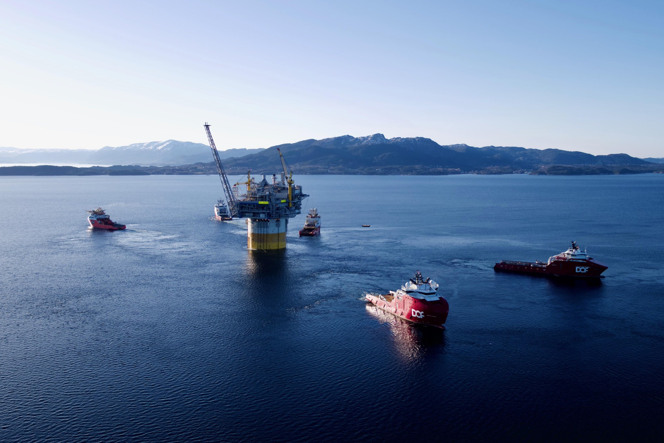 Statoil said on Thursday through its social media channels that the platform is being towed by five tugs with a total of 150,000 horsepower.
The journey from Kvaerner's Stord yard to the offshore field is 500 nautical miles long and it will take 12 days, according to Statoil.
It is worth mentioning that Aasta Hansteen's voyage to the Norwegian Sea is the biggest tow-out operation since the Troll A platform was moved offshore in 1996.
The 24,000-tonne topside for the Aasta Hansteen platform was towed from Ølensvåg to Stord on the west coast of Norway in November 2017 and floated it over the 46,000-tonne floating vertical hull a month later. The 200-meter-long substructure was upended in July 2017.
The official christening ceremony for the platform was held on International Women's Day, March 8, 2018, naming it after Aasta Hansteen, a Norwegian painter, writer, and early feminist.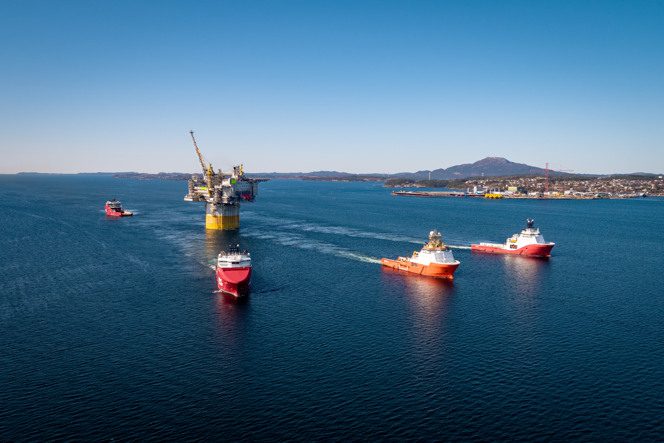 Once the platform gets to its field, Kvaerner will also assist Statoil with offshore hook-up and preparations for production.
The Aasta Hansteen gas field is located in 1300 meters of water in the Vøring area, 300 kilometers from land. The discovery was made in 1997 and actually comprises three separate discoveries; Luva, Haklang and Snefrid South, with recoverable reserves estimated at 51 billion standard cubic meters (Sm3) of gas.
The gas field is being developed with a spar FPSO platform, a floating installation consisting of a vertical cylindrical hull moored to the seabed.
The installation features conventional topsides with processing facilities. The risers transporting the gas from the seabed to the platform and onward to Polarled will be pure steel, the first of its kind on the Norwegian continental shelf. The hull will be equipped with storage for condensate which will be loaded onto shuttle tankers at the field.
Polarled is a new 480-kilometer gas pipeline from Aasta Hansteen to Nyhamna in Møre og Romsdal county that was completed in September 2015. The pipeline will facilitate the development of Aasta Hansteen and other fields in the Norwegian Sea.
Offshore Energy Today Staff
#AastaHansteen is on the move! ? Five tugs with a combined force of 150 000 horsepowers ? have started on the 500 nautical mile long tow from Stord to the Aasta Hansteeen field in the Norwegian Sea ?. The tow is expected to take about 12 days ?. pic.twitter.com/m515SpyoNN

— Statoil (@Statoil) April 12, 2018