Pioneering Spirit vessel removes North Sea platform topsides
Allseas' Pioneering Spirit vessel has removed the Gyda platform topside from the North Sea and transported it to a Norwegian yard for recycling and disposal.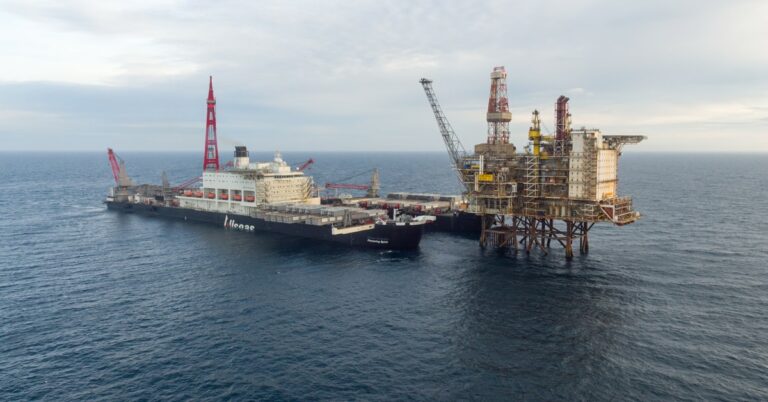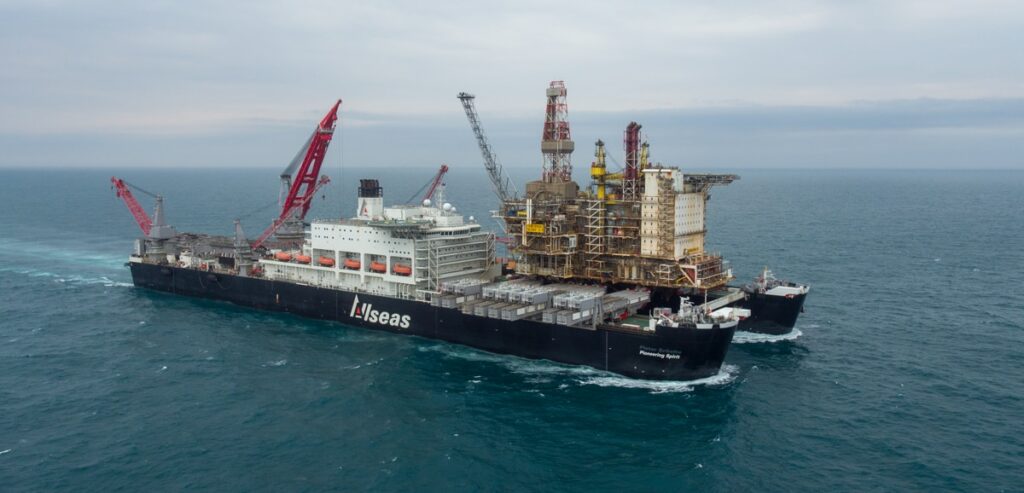 Late on Wednesday, preparations were underway to transfer the Gyda platform to the Aker yard in Stord for disposal, Allseas informed in a social media post that day.
Only hours after removing the 18,400-tonne former drilling and production facility from the southern North Sea, the company's giant Pioneering Spirit vessel arrived in Norway.
According to Allseas, this operation was made possible by its motion compensation and single-lift systems, adding that 2022 promises to be a record year with dozens of offshore lifts on the horizon. This also includes the massive Gyda jacket, which is planned to be removed later this summer.
Allseas secured a contract from Repsol for the removal, transfer, load-in to shore, and disposal of its Gyda platform back in September 2019. The contract included the topsides and jacket as well as an option for re-installation on another field and an option for the removal, transfer, load-in and disposal of the jacket's 32 conductors.
Following the removal, the platform needs to be dismantled and recycled and for this part of the job Allseas in 2019 selected Kvaerner, now Aker Solutions. This contract includes onshore deconstruction and disposal of the Gyda topside and jacket structures. The work also includes load-in assistance, waste management, deconstruction, and yard services.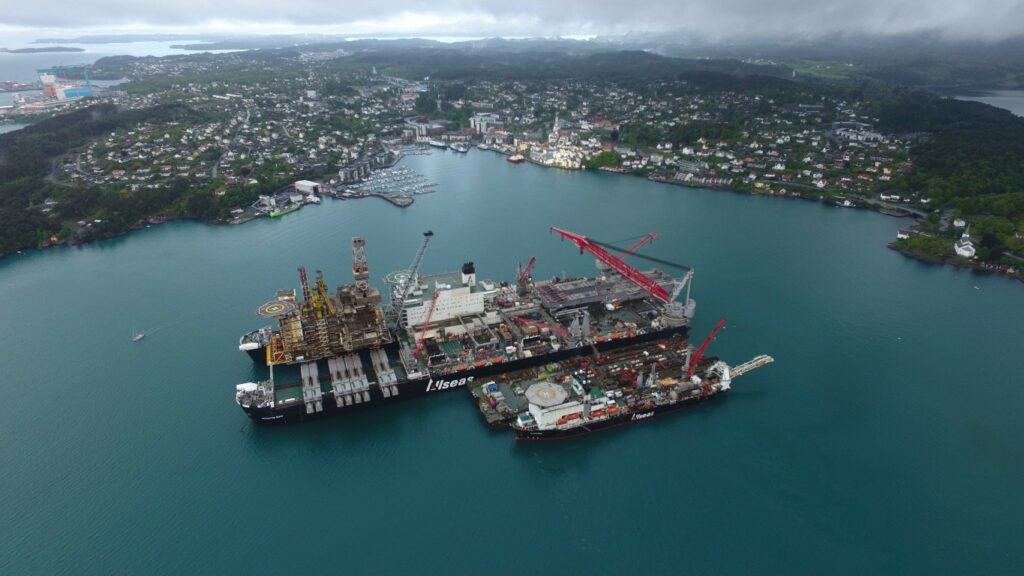 Gyda is a field in the southern part of the Norwegian sector in the North Sea, between the Ula and Ekofisk fields. The field has been developed with a combined drilling, accommodation and processing facility with a steel jacket standing in 66 m water depth. The platform started producing in 1990 and a decommissioning plan was submitted in 2016.
In June 2017, the Norwegian authorities approved the decommissioning plan for the Gyda field. The decommission scope includes permanent plugging of 32 wells on the field, removal of platform and undercarriage, as well as the removal of installations on the seabed. Production ceased in 2020 and P&A work was finalised in October 2021. Archer was in charge of all downhole services on the Gyda P&A campaign with a scope of 14 wells left to plug & abandon.
In September 2019, Norway's Petroleum Safety Authority (PSA) gave its approval to Repsol for the removal and disposal of the Gyda platform. All Gyda installations should be removed by 2023.