Port of Québec to serve as a developmental laboratory for clean technologies
The Port of Québec has entered into a partnership with 2 Degrés, a business incubator specializing in clean technologies.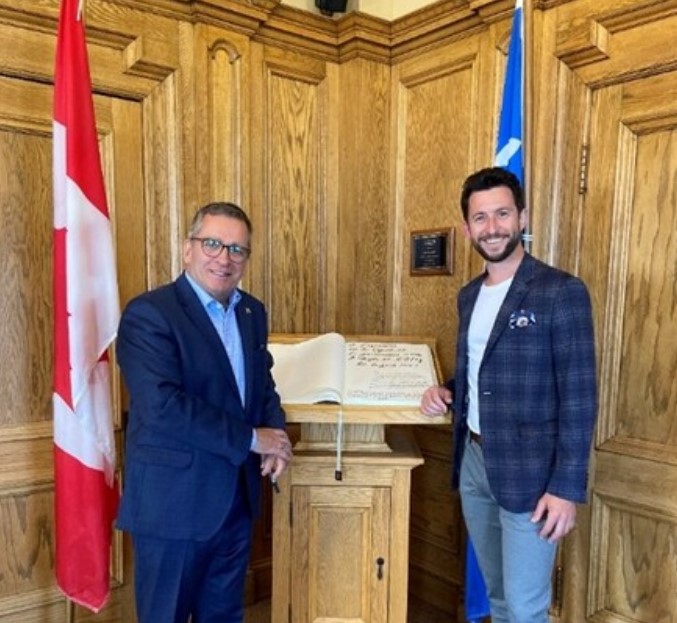 This two-year partnership fits within the Port of Québec's Vision 2035, unveiled earlier this year, as the port sets sights on innovative solutions in several sectors, including the fight against climate change, the development of clean energy, decarbonization, and city-port cohabitation.
Over the next two years, 2 Degrés will accompany start-ups able to address the port's challenges in the sectors of water, energy, and residual materials. The port will serve as a playground for these companies as they will have access to the port's infrastructure and the community's resident experts in developing technologies.
"Last February, we unveiled our Vision 2035 in which innovation was stated as one of the four pillars of our organization's ambition to become an avant-garde port of international standing. Offering our port facilities as a developmental laboratory, raising the profile of our technological companies, and making them known around the world is a prime initiative. This partnership will develop solutions that can apply to other local and international ports that share our concerns. It is a wonderful opportunity for us to galvanize our Québec businesses and generate economic benefits for Québec in the clean tech sector," explained Port of Québec CEO Mario Girard.
"Together, we will contribute to the emergence of new clean technology companies and address the Port's challenges through innovative solutions. We will create sustainable wealth, and we will unleash Québec's tremendous potential, here and internationally. The Port of Québec's involvement is highly significant for us, the entrepreneurial ecosystem, the clean tech sector, and our partners. This commitment is proof of our determination to do things a new way, to aim further, and to perceive the issues we face collectively as a great opportunity to dare, innovate, collaborate, and shape what tomorrow's economy has the potential to achieve," said 2 Degrés founder and General Manager Alexandre Guindon.
Six companies answering 2 Degrés' call for projects last March are joining their incubation program.
As part of this partnership and in line with identified targets, the Port of Québec has initiated talks with two companies accompanying the incubator to explore collaborative possibilities. Other collaborations under development are expected to be announced soon.
The two companies are Sunbird Energy, which aims to accelerate the energy transition and decarbonization of Canadian buildings by integrating them with renewable energy production systems, and Energie-Stat, which builds geothermal analysis technology leading to major cost and GHG savings